Values, messaging and positioning
Scaramanga can help you identify your brand values and develop consistent powerful messages to correctly position the brand in the market. We can create your new name, brand and identity.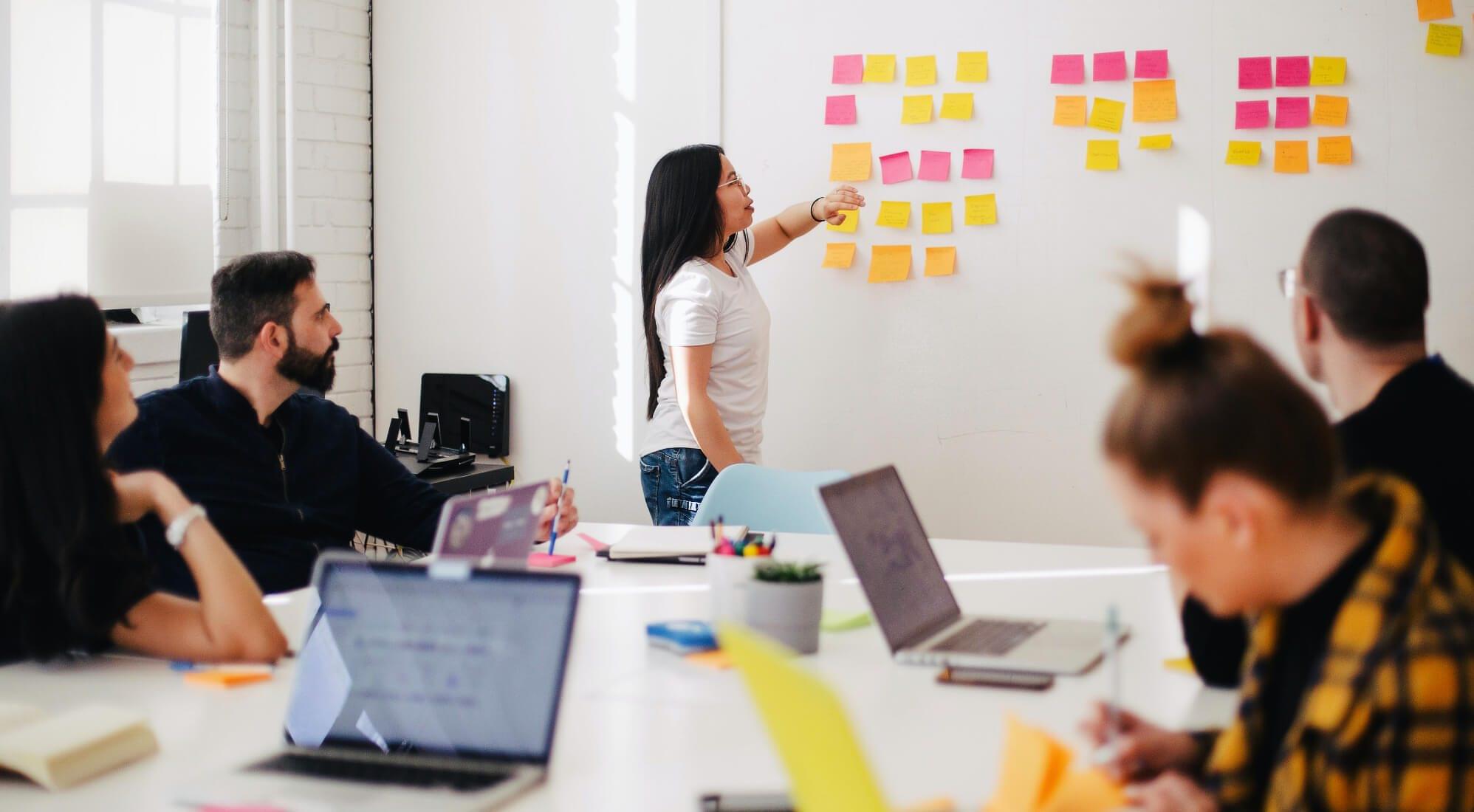 We'll help you identify what lies at the very heart of your business – your brand values.
Values and messages
Through our brand identification process, we work with the directors and key stakeholders to get to the core of what you want your customers, employees and the wider market to think and experience when they interact with your brand.We then develop these into messages – usually three or four – that will be used consistently throughout all marketing communications. They may not always use the same words, but the underlying messages will remain the same, building brand consistency and awareness.
Branding and identity

Our team of designers have many years' experience helping organisations grow by developing impactful, powerful brands which work across all media and embody your brand values.
We develop the identity across all areas, including your stationery, website, exhibition material, sales and marketing collateral, social media and advertising, whether print or digital.

Naming

If your business needs a new name, we will develop a selection of names that match your values and your business goals. We will undertake checks to make sure the names we propose do not appear on Companies House or the trademark register, as well as looking at available domain names. Once the name is selected, we recommend undertaking more detailed intellectual property checks and work with a specialist IP law firm if you do not have your own.

Positioning
Finally, we look at where the business should be positioned in the market place for optimum success – taking into account long and short term objectives.
Once these components are in place, the marketing campaigns will have far more focus and effect.