Telsolutions brand identity
This project has been assigned the following categories: Brand development,
Client overview
Telsolutions specialises in providing highly effective multi-channel messaging solutions for revenue collection and customer engagement programmes, including enhanced SMS, email, voice messaging, live chat and AI chatbots.

Visit site
Project overview
Telsolutions approached Scaramanga as they liked the brand, website and marketing campaigns that we had developed for a mutual client. They did see some other potential suppliers, but we won them over with our approach and expertise.
We recommended that they look at their brand while developing the new site, as theirs didn't have any stand out qualities and looked really quite dated.
Telsolutions loved our ideas for the new brand, which included a new colour palette, graphical devices and pattern. As well as designing the new website, we have also created explainer videos, provided icons for their services and PowerPoint templates.

The Telsolutions logo
The logo was designed so the icon can be used as a standalone element — an important requirement of the client brief as they have a strong social media presence. That, and the IT sector loves an icon!
The four shapes are an artistic interpretation of Telsolutions four key brand characteristics and when combined they create a visual language that is both appealing and memorable. Telsolutions now have a fresh new identity that give the impression that they are a polished outfit on top of their game.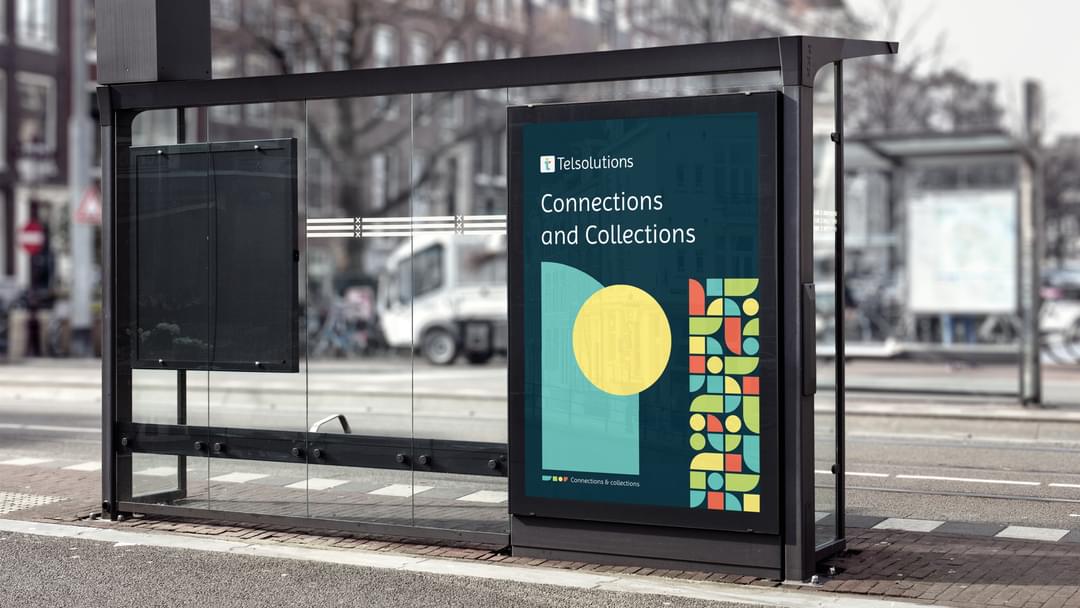 Telsolutions website
In terms of the website, we built this in Craft, our CMS of choice, optimised for SEO and following with accessibility best practice. There is a password protected area for a range of resources. We also wrote new copy for the entire site, to further support SEO and give a consistent voice to the brand.
Like what you see?
Book a meeting with our experts and let's find out how we can help you.
You may also like
Southwark Music website
Excel Civil Enforcement brand identity
MyT identity and marketing campaign