Southwark Music website
This project has been assigned the following categories: Websites,
Client overview
Southwark Music aims to enrich the lives of all Southwark children and young people by making the learning of music dynamic, energetic, varied and fun. In their words, 'Empowering the young people of Southwark to find their musical voice'
Visit site
Project overview
Southwark Music had a website, but that website was very dated and had many issues with broken functionality and poor navigability.
Scaramanga was asked to fix all the problems, inject the organisation's energetic personality, allow for parents to easily book their children on courses and, importantly, comply with current accessibility guidelines.
Testimonials
The feedback regarding the site rebuilt by Scaramanga Agency has been extremely positive — users appreciate the simple navigation for key features. The team was intuitive, communicative, and adapted to meet the client's needs throughout the engagement.

Gordon Maguire Assistant Head, Southwark Music
Simplicity wins
This website looks wonderfully basic, but that's the point. This website achieves what it set out to do. Easy to navigate, easy to understand, easy to achieve tasks.
It provides the Southwark Music team with an easy-to-use platform (in Craft CMS) to manage all the website's content in-house and promote its services.
It provides parents with a simple-to-use website to learn about everything Southwark Music has to offer and a place to pay their child's subscription.
Southwark music website on various devices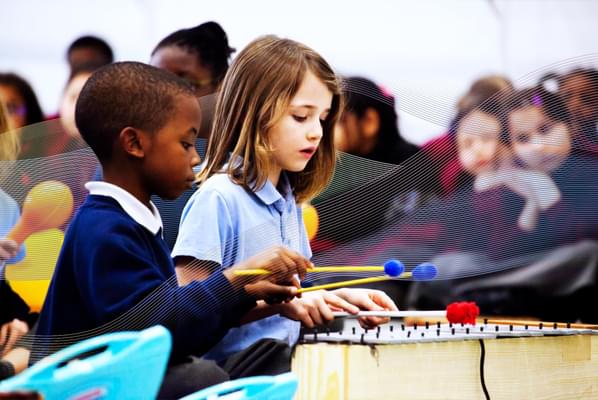 Theme inspiration
We deliberately kept everything simple, but we also wanted to develop a theme for the website. Using sound as inspiration, we developed the design based around sound waves — from unusual crops to images to an abstract illustrative interpretation used to overlay panels.
Achieving simplicity
Our design process takes our clients on a journey, starting with simple wireframes where we can explore the layout and functionality of pages without the distraction of design. Once we've agreed to page(s) meet the needs of the client and the user we then developed these into high-fidelity visuals.
From these visuals we create a design UI kit that is used by our developers to create the final website, which rarely deviates from the original design.
Once the website is built we test like mad to ensure everything has panned out as expected.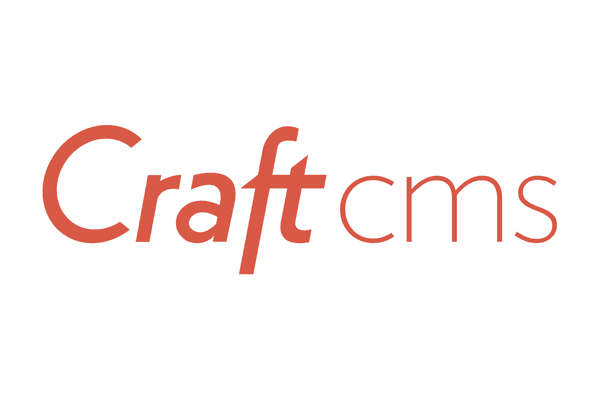 Ecommerce
After saying we wanted to keep everything simple, ironically, the requirements for booking courses were quite complex. From adding donations at checkout to booking multiple children with tiered pricing.
Thankfully, Craft CMS has a first-party companion in Craft Commerce which is fantastic when you need total control over the shopping cart experience. The new Southwark Music website takes full advantage of Craft Commerce so everything is kept neatly in one place.
A tweak to the identity
Although the primary brief was to design and build a new website, we were given license to tighten their identity and to reflect a slight change to their name (from Southwark Music Service to Southwark Music).
We updated their logo by using a new font for the text and removed some superfluous sound waves that made the logo confusing — especially at small size.
Selecting a font that reflected Southwark Music's bubbly personality, whilst also being highly legible was key to improving the overall accessibility of brand identity. Nunito works brilliantly as a web font and has a soft/rounded feel without being overtly childish.
We also selected a new modified colour palette to ensure there was enough colour contrast to meet accessibility guidelines.
Talking of guidelines, it would be rude not to supply a simple set of brand guidelines so the Southwark Music team can continue using the new identity in a way that retains its integrity.
Like what you see?
Book a meeting with our experts and let's find out how we can help you.
You may also like
Installation and Refurbishment Solutions website
MSE Group website
The Company of Biologists