Sesame Access brand identity
This project has been assigned the following categories: Brand development,
Client overview
Sesame are the inventors of amazing lifts that can be installed in any building — including Grade I listed.

Project overview
Sesame were eager to raise their profile as they continued to see growth internationally and their original identity was confused and felt a little home-grown. They initially asked Scaramanga to develop a new website, however, it was agreed that the identity also needed to be revamped too.
A sophisticated new identity, which could be easily translated as Sesame enter new territories and markets.
Naming dilemma
Our initial project research uncovered a curious problem. What was our client actually called? We found various versions of their name being used on their website:
Sesame Access For All
Sesame Access Ltd.
Sesame
Sesame Lifts
Sesame Access
However, it was unsurprising to discover that our client was being referred by everyone (including themselves) as Sesame.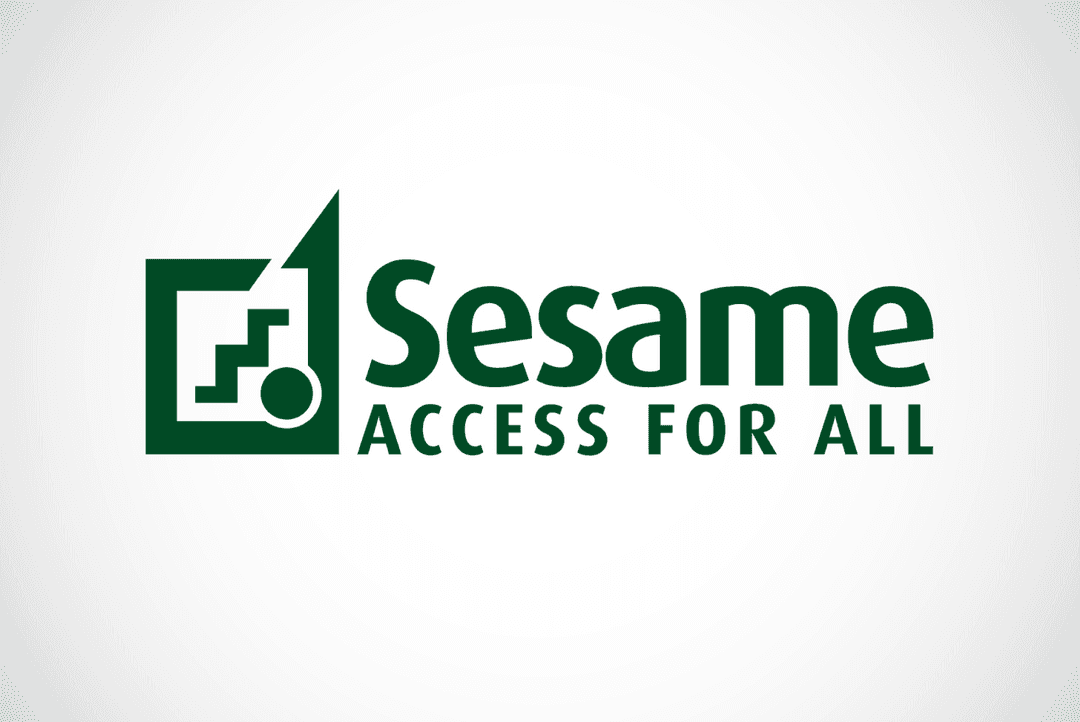 After some discussion, the client agreed to ditch the word Access from the logo, but there was still a flaw: both Sesame and Sesame Access (if used) did not articulate the fact that the company designs and builds lifts.
Tagline
To ensure maximum clarity and to communicate the company's USP we created a smart tagline to accompany the new logo. In three words, The Invisible Lift expresses the company's main proposition and works in beautiful harmony with the visual trickery used in the logo.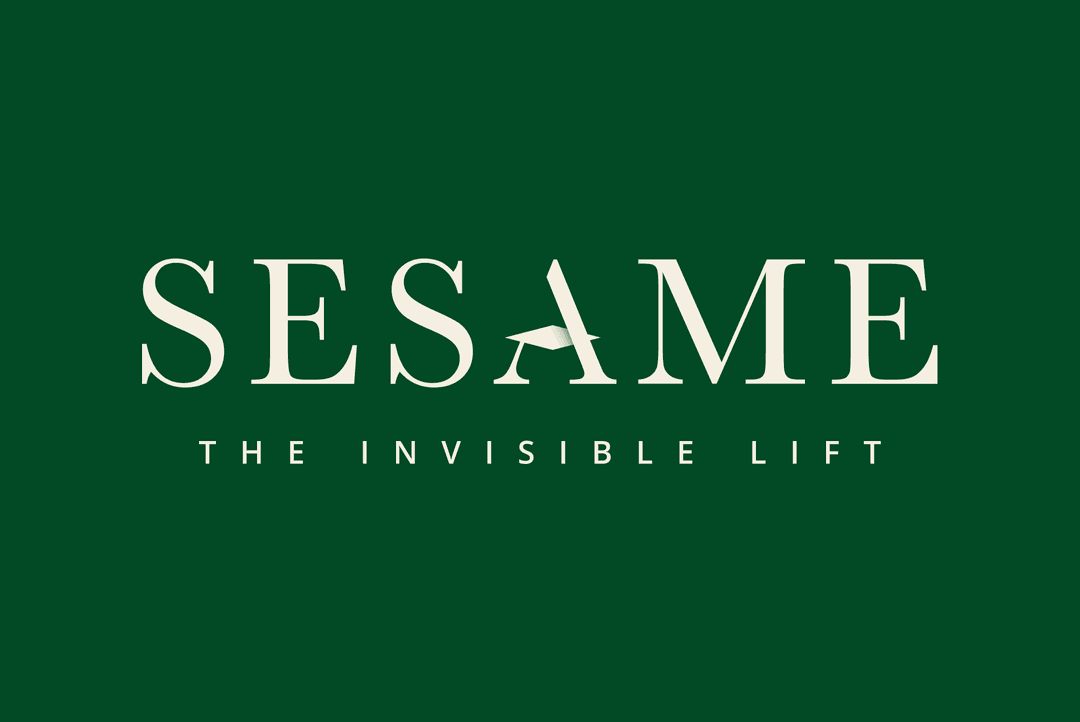 It is also important to note that the client was eager to lift their brand identity to have a more luxurious feel. As you can see, the new logo is elegant, refined and elevates (oops, sorry about that pun) Sesame's brand.
The icon
The visual trickery used in the logo works well as a standalone icon — ensuring strong brand recognition.
See the Sesame lift in action
Like what you see?
Book a meeting with our experts and let's find out how we can help you.
You may also like
Telsolutions brand identity
National Eviction Team brand and marketing
Control Energy Costs - energising the market