Control Energy Costs - energising the market
This project has been assigned the following categories: Marketing campaigns, / Social media, / Websites, / Brand development, / Animated videos,
Client overview
Control Energy Costs provides businesses with tailor-made utility management and procurement solutions to ensure their customers secure the best possible price for their energy and water supplies.
In recent years they have launched initiatives to promote carbon solutions to works towards Net Zero and flexible (wholesale market access) energy procurement for SMEs and smaller corporates, who would not be able to easily purchase energy on the open market.
Visit site
Project overview
In 2019, Scaramanga was awarded the commission by Control Energy Costs to be their full-service agency.

Our goal was simple: to help them meet their business growth targets by repositioning their brand and implementing the marketing plan we devised to support these aims.
Clearly attracted by our bold approach and love of facing challenges head on, we got to work immediately.
Marketing Control Energy Costs
Once the marketing strategy we developed was signed off, the Scaramanga marketing team started working on the implementation. The fundamental goal was to raise awareness of the business and the very strong reasons for choosing them over other energy providers.

Content and social media marketing have been a key part of this to create thought leadership, build recognition and generate new business opportunities. We have built the database and run regular email marketing campaigns.

The web and social media engagement metrics have risen significantly, resulting in numerous new business opportunities. We have also worked with Control Energy Costs to bring new services to market, particularly carbon solutions and flexible energy procurement.

We work with their numerous partners, such as Made in the Midlands, to develop advertorial and advertising programmes and launch a new Energy Club for members, both within their member magazines and the microsites they provide for Control Energy Costs.
How we help Control Energy Costs grow
Scaramanga works on a retainer basis with Control Energy Costs, providing a complete marketing service function for the company. We also undertake work on a fixed price project basis for other aspects.
Our retainer covers a wide range of marketing, including:
Campaign ideas, planning, budgeting and execution

Content research, creation and marketing


Print and digital advertising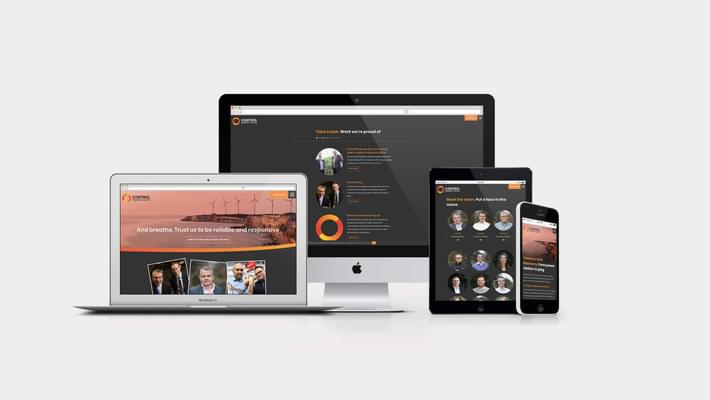 Projects
Full rebrand in 2019 and refresh in 2023
Websites design, build and SEO - in 2019 and 2023
API integrations
Graphic, digital and UX design
Animated videos
Marketing collateral

Successful flexible energy campaign
In 2022, with rapidly increasing energy prices, we have been running a campaign to promote awareness of flexible energy procurement (wholesale purchasing) to SMEs, who might not consider this an option due to their size.
We have created an eBook, developed a programme of webinars and podcasts with partners, written and placed advertorial with numerous publications and websites and created a new animated video on how the process works.
We also worked closely with their PR agency to develop a press campaign which resulted in coverage in the Times, Guardian and an interview on Times Radio.
The results have been outstanding, with high levels of inbound enquiries and the same number of new contracts in three months that they would normally write over 12 months.
4 fold increase
This campaign generated a four-fold increase in the number of new contracts written.
Successful "green" campaign
In late 2020, we launched an ongoing campaign to promote awareness of renewables and net zero. The campaign has included the creation of a number of resources, including:
Green energy eBook (one of three eBooks we have created for CEC)
Net zero animated video (one of 8 animated videos we have created for CEC)
Social media graphics for a social takeover for events such as Earth Day and Net Zero Week
Podcasts and editorial for partners
A campaign linked to Forestry Week and Mental Health Day, which engaged with all their supply chain to amplify the effect and bring together the wider community that CEC operates in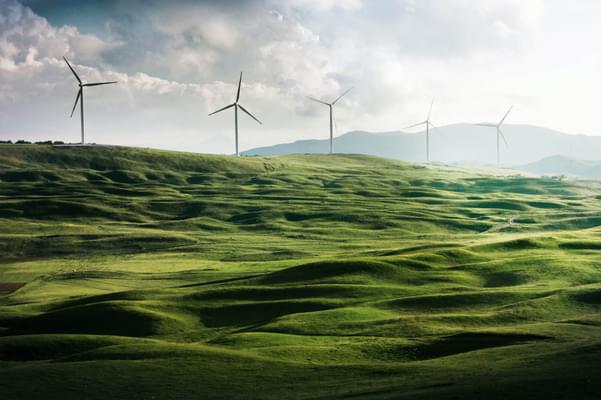 Green campaign results
Doubled annual value of new clients signed to renewable energy contracts
62% of contracts on renewable energy (up from 49%)
Over 440,000 social impressions (up from 80,000)
43,000 social profile visits (up from 10,000)
Testimonials
Our increased professional image has generated lots of new interest for the business. This has already allowed us to approach prospective new clients that we would previously have been unlikely to be able to engage with.

What a great decision we made to appoint Scaramanga Agency as our marketing partner. An energetic team full of ideas that are a delight to work with. Their knowledge, passion and enthusiasm, and the fact that they are easy to work with are impressive. It really is that simple.

Phil Ager Managing Director, Control Energy Costs
Projects
Check out some of the projects we have delivered for Control Energy Costs.

Like what you see?
Book a meeting with our experts and let's find out how we can help you.
You may also like
MSE Group website
Southend Borough Council
Installation and Refurbishment Solutions brand refresh