BAFTA - The Virtual Piccadilly Experience
This project has been assigned the following categories: Websites, / Brand development,
Created UI kit for developer use

Re-created the look and feel of the BAFTA Experience location
Client overview
Housed in a Grade II listed building in the heart of the West End, the renowned home of BAFTA at 195 Piccadilly is a world class space with state-of-the-art facilities for any kind of event whether live, virtual or hybrid hosting.
Project overview
BAFTA approached Scaramanga with the request of re-creating the look and feel of 195 Piccadilly in terms of excellence and down to the decor of the building for a virtual experience. The design was to incorporate as many elements from 195 Piccadilly meaning going beyond the use of just the BAFTA mask. Screens were to be representative of the rooms so the user could really feel like they were there.
Testimonials
Thanks this is great and thanks for delivering this all so quickly. It's been great to work with you on this project and everyone is really happy with the designs.

David Lortal Consultant Product Manager, BAFTA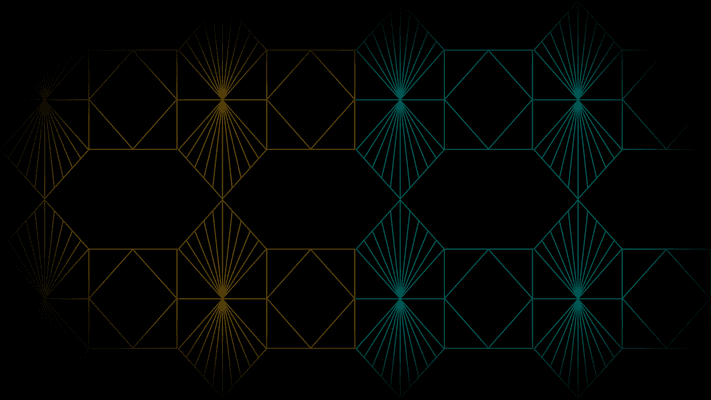 Backgrounds
Depending on the location within the virtual experience, the background colour would change to reflect this. Before entering the venue, the background pattern would utilise the BAFTA gold colour to signify that the user was in the foyer. Having virtually entered the building, the background pattern changed to a teal colour, to reflect the user was inside the venue. The teal was colour picked from imagery of the one of the cinemas supplied by BAFTA.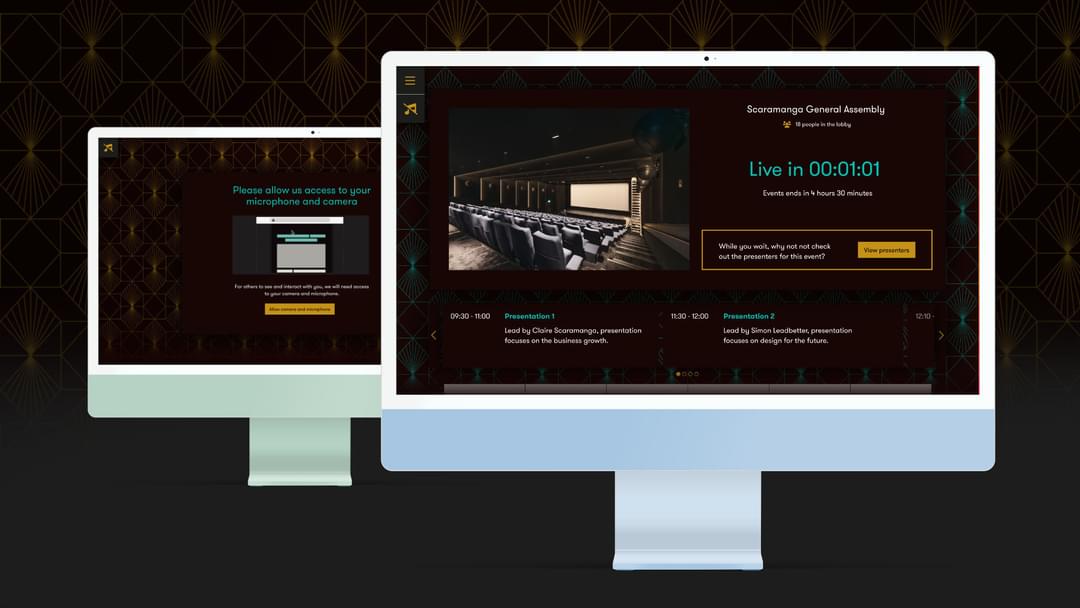 A map was created with various seating plans to accommodate seats around a table. Tables could vary from 2 - 20 seats. UI elements were created for each different table set.
The interactive map works by panning it around to find a table and then joining it. An avatar, with your image or initials would then sit in a seat to show where you were sitting. You would only be able to hear what's happening at the table your were sat at. There are controls to re-centre on you, if you lose your place, turn your camera or mic on or off and a range of other tools to make the experience easier to navigate and control.
Below is an example of the map.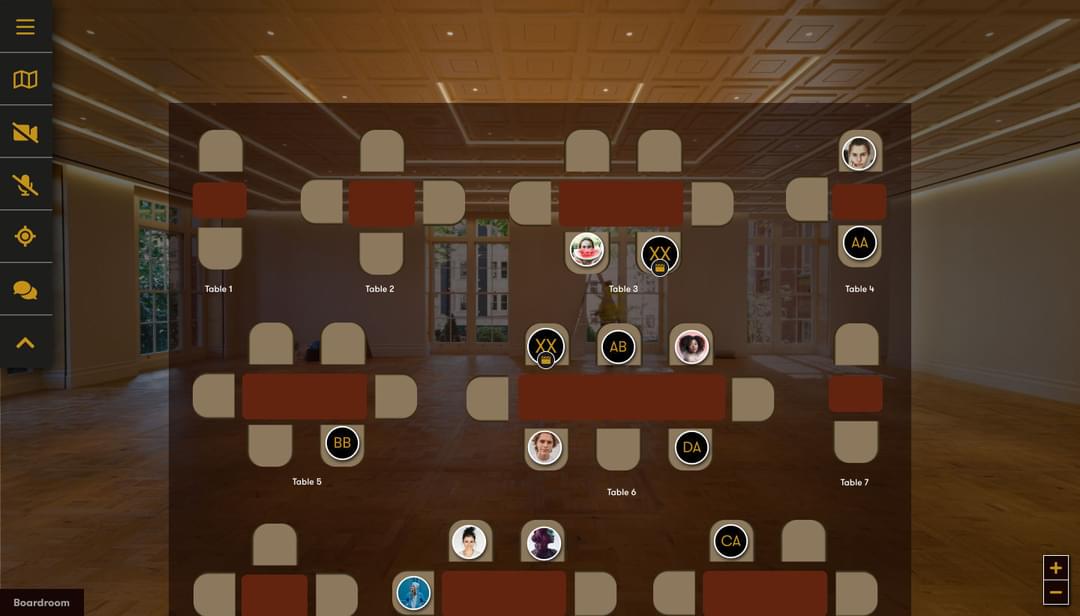 Other projects completed for BAFTA
BAFTA upgrades jury voting service with Scaramanga
Read more
Like what you see?
Book a meeting with our experts and let's find out how we can help you.
You may also like
The Forest of Biologists website
FOCAL International brand refresh
A new identity for The Forest of Biologists