The future of Twitter for businesses - Kieran McNeill | E6
In this episode of the Scaramanga podcast, we look at the Twitter landscape post Elon Musk takeover and the future for businesses who use Twitter as part of their social strategy.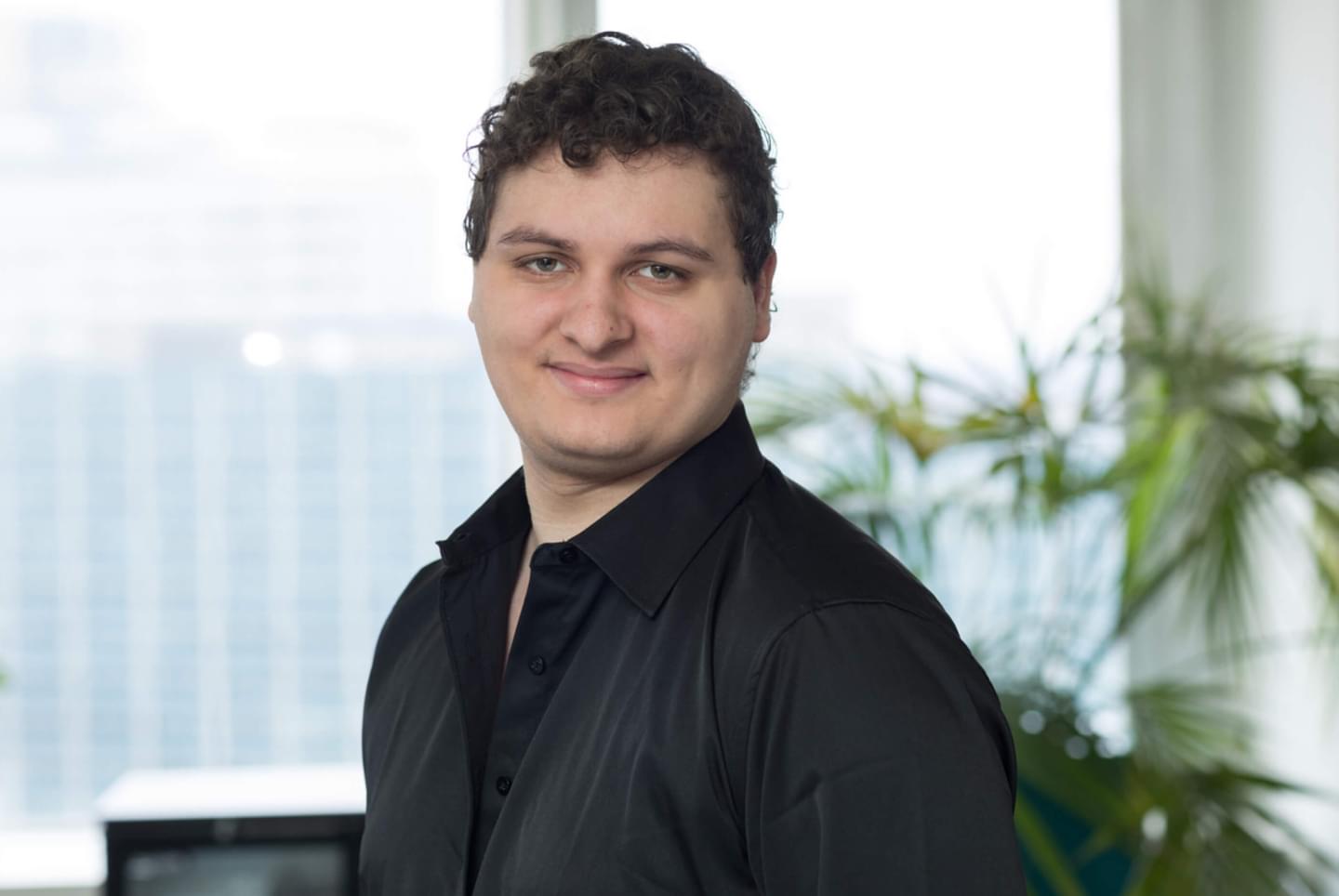 Reveal transcript
The future of Twitter for businesses - Kieran McNeill | E6 transcript
Claire Scaramanga
Hello, and welcome to the latest Scaramanga podcast. It's Claire Scaramanga here today. I'm talking to our Social Media Marketing Manager, Kieran McNeill and we're going to be covering Twitter where there's been quite a lot going on over recent months since Elon Musk took over, including publication of the algorithm, which has obviously since been updated. So Kieran, what are your thoughts on what's going on with Twitter at the moment?
Kieran McNeill
It's very interesting. There's a new development pretty much every single day, new features being added, code being shared. Elon Musk actually makes it quite exciting because he was someone who was very active on the platform before his takeover. I believe the original Twitter owner was quite active. But Elon Musk was very active on Twitter before he owned it but now he does own it. It's kind of interesting seeing his approach to changing the platform and we're seeing it as more pushing towards the user experience, but we're also seeing how it affects, b2b usage as well.

How's that? How are you finding that changing, especially for business? So, you know, usage and engagement?

Yeah, one of the things that Twitter recently added was subscription services, or you are able to purchase the blue verify tick. We'll talk about that a bit more because the tick system has changed drastically. But you're able to purchase the tick beforehand, I believe it was, I want to say, around $8 a month on mobile platforms, sorry, it's $8 a month on PC platforms but on mobile platforms, like iOS, it was around $12, month, $11 a month. This blue tick was set to increase your engagement to give you access to editing your tweets because before you couldn't edit your tweets at all and what was discovered when the algorithm was published, the first wave of the algorithm got published I think over a month ago now. it was revealed that users who are buying the tick had a 30x increase on their engagement, on average, which we tested that with a client who is on the blue tick system, and we found that there had been instances where it's helped also instance where it hasn't made much of a difference. So I think in that regard, it's like a 30x potential increase, but not a definitive one. So the value seems a bit questionable.
Claire Scaramanga
The blue tick was originally a Twitter driven thing to show that, for a celebrity or a political figure that it was a genuine account is that not right?
Kieran McNeill
Yes, yeah, the blue tick was initially only given out to verified users who I guess had any substantial reputation purpose of having one, business's, public figures, etc. So giving out the same blue verified tick to paid users caused a bit of issues. Those who actually had the old blue verified tick, were able to keep them at that point where people were able to purchase these, actually the same tick, and what we found very quickly happening on day one of Twitter allowing this we saw people, I believe someone created a fake Twitter account of Nintendo, and they said some very racial and hurtful comments from that Twitter account.

But people generally believed it was maybe coming from Nintendo themselves because they couldn't tell the difference between the legitimate Nintendo and this new fake account who bought the tick, and I guess it was a troll, but it cost the person $8 to do the troll, but again, the reputation it could cause damage wise
Claire Scaramanga
To Nintendo.
Kieran McNeill
Yes, quite substantially.
Claire Scaramanga
And this is, you know, Twitter under Elon Musk's leadership, doing enough to combat this sort of identity issue and trolling issue.
Kieran McNeill
So what's happened in the last, I would say month, in the last month, we've seen a lot of changes happen to the verified tick programme. We've seen them introduced gold ticks, black ticks, special ticks for governmental figures, because they're really trying to push that, "we want to keep people having the blue tick, but we also want public figures and organisations to stand out still".

Basically, they're going back to the old system of Twitter, but they're making it more subscription based now, because they want people to stand out, and something that we've seen more recently is everyone who had the old legacy bluetick from being verified, had it removed recently, because they wanted a clean slate. But what was also discovered was that some people kept theirs and some were given theirs, and Elon Musk has also come out, saying that he's paying for certain individuals to keep their blue tick.
Claire Scaramanga
People who've said that they won't pay for it?
Kieran McNeill
Yes.
Claire Scaramanga
If they don't agree with it?
Kieran McNeill
Yeah, but what we've seen on Twitter recently is we've seen a trolling mentality of, a user might upload something and then this and then a common might be mocking the user for "Oh Ha ha", you paid $8 for the tick for mocking them for having the tick and some people have come out and said, I didn't buy this tick, I haven't paid for this tick, I'm, and then that's when Elon Musk came out, I mentioned that he is paying for certain individuals. I think he confirmed that he was paying for Lebron James. I'm not too sure about anyone else. But there are few individuals who have claimed not paying for it.
Claire Scaramanga
I mean, I can understand, you know, from when Musk took over, it became quite clear with some of the changes with sacking a huge number of people that Twitter was losing a lot of money every day. So you can understand the need for some monetization. It does certainly feel as though it might and perhaps not have been thought through thoroughly enough maybe and there's some new activity as well. Isn't there around advertising and controls on that?
Kieran McNeill
Yeah, I mean, I think the most recent monetised feature is subscriptions, where you can now subscribe to a user, now users have regular posts and regular tweets are now paid for tweets. So if they post something, let's say they post a paid tweet, only those who have subscribed to that user can see that tweet. So copying a lot of other famous subscription service platforms. Because creators on Twitter had essentially no way to get money. You weren't getting a cut of the share, when you push it a very viral video, you won't get any money if you posted a very vital tweet.

So now this is one of the features that they taking from other platforms where it's like, okay, we've seen users develop newsletter strategies out there, where they have a newsletter, they want to keep it a bit private, it's like, okay, well pay $3 or so you can view my newsletter, I post to Twitter now. So it's another stream of revenue, it's very new. I would say the downside of that is personally from what I've seen, from my personal experiences that now my notifications on Twitter every single day, I get a new one about oh, this new features our subscribe to so and so and I believe when the feature got launched, a lot of people complained that they were receiving wide mass notifications to subcribe to X individual. So it's like, is he promoting people who are his buddies or not? Obviously not. But it fuels those controversial theories that come up on Twitter as well as the Twitter users, which creates more negativity as well, because some of the people who are getting a lot of hate for being promoted in people notifications about having this new monetization open, have mentioned I didn't ask to be promoted like this. I'm just being pushed into people's notifications.
Claire Scaramanga
Do you think there is a sense? I mean, because people who are very active on Twitter, it's, a part of their way of communicating part of the culture there. They're quite sort of people are advocates of Twitter. They're big fans of Twitter is, is this is this going to change? Do you think with, with all of this development and monetization? Is that going to affect people's usage of Twitter.
Kieran McNeill
My usage of Twitter has dropped personally, I still use it quite a lot for following specific accounts. But I, definitely seen a trend. I mean, there was reports from that interview that came out from the BBC with Elon Musk, I think two weeks ago, or so now, where the main focus was around, "my newsfeed is more full of hate now, and can you prove it kind of thing". But my newsfeed personally, I'm seeing, I'm not seeing more hate, I'm seeing a lot more spam, a lot more spammy content, self promotion, whenever I go on to any tweet on Twitter, the top posts will be someone promoting their OnlyFans, for example, or this service or that service, and I think that subscription monetisation model that they're pushing is promoting people to self promote themselves so much on Twitter. So I'm not really seeing much meaningful engagement really, from a personal consumer point of view as well.
Claire Scaramanga
Yeah. Obviously, that has an impact on business when we've been seeing that there are a number of new platforms coming up. I mean, when earlier in the year when, shortly after Musk had taken over, Mastodon appeared. But there are other platforms, including some by the founders, original founders of Twitter. What do you think? What are your thoughts on those? Do you think they might be more successful? Is Twitter doomed?
Kieran McNeill
I feel like we've seen this many times before when Facebook does something controversial. Oh, Facebook alternative. When YouTube is on something controversial, this new platform comes. We've seen this many times before. The reality is the big dog remain the big dogs. We have, I would say the whole Twitter versus Mastodon situation. I saw a lot more people moving to Mastodon than I've seen moved to any other platform before, and I think a lot of it was to do with the fact that they don't like Elon Musk they didn't like what he stands for them.

Maybe they don't like his ideologies or something along those lines, and again, Mastodon kind of had a very good advertising plan, because we're Mastodon, you can't pay for ads, there's no ads on Mastodon, you can't track business analytics. So it kind of makes businesses less likely to use Mastodon. So it's quite good. If you want to connect with people, it's quite appealing. There's all the different servers on Mastodon as well, where you can find people specifically in your niche.

So it's got its pros and cons, and Mastodon was quite an old platform. I think it's been around for quite a long time. It's just that, Elon Musk purchasing Twitter ramped it up quite a lot. But I think they're kind of just a flash in the pan, I don't think there's much sustainable behind them. I think Twitter is not.
Claire Scaramanga
What about the new platform being developed by the original founder of Twitter?
Kieran McNeill
It's interesting when that happens, because honestly, there's a lot of pull and attraction behind it. Because it's like, well, they made this platform really good. Surely the next one will be as good. But it's just gonna come down to marketing, because a lot of people will be looking at it like, well, I've been using Twitter. I'm following Twitter, because I think the issue you have when you have these new platforms come up is I follow Twitter, I follow these x companies on Twitter, for news, are those companies now going to be on the new platform or not? And if they're not, why would you move over to Twitter? I think that's the issue people have. Why bother moving when you've got your whole life set up already?
Claire Scaramanga
Yes, yeah, you've got to have the audience there haven't you for it has to work.
Kieran McNeill
What we've seen in the past, we've seen this a lot more and we might see this with new platforms as well. But what we've seen with streaming websites, Twitch being the biggest one, but what we've seen with competitors, Twitch is that they, when they launch their new platform, they try and poach the big names from Twitch over to their new platform. Because obviously, their content is from them. So maybe we'll see something like that similar to Twitter, maybe the top tweet, people move over to the new platform, for example.
Claire Scaramanga
And in terms of, you know, looking at Scaramanga as an agency with our own strategy on Twitter for, for us as an agency and also for our clients, what sort of, What's your thinking going? What sort of changes are you making to those strategies?
Kieran McNeill
I think the biggest thing right now on Twitter. So to talk about the algorithm, quite briefly, the original algorithm that got posted, it raised a lot of eyebrows, because they were valuing, replying to comments at 1x. But a like, was 30x and I believe a retweet was 10x. So essentially, pressing the like button was 30 times more effective than actually having comments and engagement in your posts, which makes no sense. I don't think any other platform does that. People were very confused.

Now, a week later, the algorithm was changed to rectify this. So now replying is the highest value that you can get on a post and liking is the absolute least and it didn't make much sense, because a lot of people were going with the mindset that oh, you know, replying and people replying was good engagement. But in reality, we don't know how long the algorithm was in effect for that it was meaningless, no matter, you know, if you was engaging with your audience, it really didn't matter too much.

But now, they've kind of gone back on the right direction. Now engaging does matter. So I think, if you're a business, and you really want to push on your Twitter, engaging with other Twitter users, replying to comments, replying to your followers comments, you know, just building that community is the way to grow right now. Because you can't depend naturally on hashtags. Hashtags are very inflated and the amount of benefit that a hashtag brings is arguably very low now. So you need that audience to build around the community.
Claire Scaramanga
Yeah. Can you extend expand a little bit on your comments on hashtags?
Kieran McNeill
Yeah, so hashtags, obviously, for those who don't know or do know, you put a hashtag in a post and it kind of categorises that post into the hashtag feed that you put in. So if you put in hashtag social media marketing, your posts will now appear in hashtag social media marketing, someone searches for it. But the issue you have is when you're choosing a very trendy hashtag, because of the millions of users on Twitter, your post gets vanished in an instant.

So you might do a very controversial tweet. I mean, what's trending at the moment, I don't know off the top of my head, but the other day you had the whole drone strike in Russia, and that was the trending thing on Twitter, and normally, you would assume if I put hashtag Russia or whatever, it will go, my post gets pushed to a lot of people. But the reality that isn't the case because some people are just kind of skimming past it. But one thing that also came out about the algorithm was that certain keywords were being suppressed more than others. So more controversial topics wouldn't appear as much in your feeds, and I think we saw a lot of this happen, especially within the start of COVID Because they wanted to limit miss Information. So they would put in limits on how many people or how much reposts would get included to certain hashtags. I think hashtags don't have much value. Right now. You're better off getting that like that comment that engagement. Still worth doing. But the value is a lot less.
Claire Scaramanga
Yeah.
Kieran McNeill
And the algorithm says so as well.

Are there any other changes that you're implementing?

I think there's so there's a lot of things that the algorithm wants to see, the algorithm wants to see you engaging over users. Using photography was something that people use quite a lot. Obviously, in the initial posts, you know, imagery is always good, it catches people's attention. But what the algorithm showed is that it doesn't make a difference for the algorithm, wherever your post has an image or doesn't have an image doesn't matter. It's happy regardless. So we're just we're just exploring things with different clients. Right now, we're testing out different things on ourselves as well, and we've seen what works best. It's, hard when the algorithm changes very frequently, and I believe there was another update issued to the algorithm, I think, last weekend. So having three changes in a very short time span, it can throw off a lot strategies, and I'm sure other social media managers out there are also going through the same thing.
Claire Scaramanga
I mean, you mentioned imagery, so it may not have much impact on the algorithm. But I would imagine for many, the majority of human beings, probably visual impact is what will grab your attention.
Kieran McNeill
Yes.
Claire Scaramanga
So vision is imagery still important.
Kieran McNeill
I think it's interesting because I think visual imagery does catch your attention. But at the same time, when you've got 10 posts with visual imagery and a one without it, that one without kind of stands out in its own, right, because it's like, Oh, what's this post with no imagery. One other thing that the algorithm really did not like was links, having a link in the main body of your post would suggest that your post got really held back. So what people started doing was they would do it the main body posts include an image, but then in the reply to the original post, they would put the link there and that's what a lot of content creators are doing on YouTube and news outlets started doing that as well, and yeah, people found out links aren't good to have.
Claire Scaramanga
And that's presumably because Twitter wants to keep users within.
Kieran McNeill
Yes, exactly. Yes, yes. Which makes it we've seen that with Instagram before Instagram doesn't like links Facebook doesn't like links, of course, why would anyone want external links, links to other platforms as well.
Claire Scaramanga
And you sort of touched on sort of hate speech and trolling and I think that's been one of the things that's been in the news that it was an issue, and you talked about, you know, all the COVID stuff and things like that, how's the new Twitter under Elon Musk addressing trolling, hate speech, misinformation, all of that side of things.
Kieran McNeill
I can't say what it's doing too much about hate speech and trolling because I think that's always going to be an issue. There's not much you can do around that. I think with trolling, that's why they're trying to make it so verified users actually have some verification. I think a lot of organisations now have a gold tick to prove they are who they are, and public figures have a black tick or flag or along the lines of that. But the one thing I can mention is misinformation. This was in place when Elon Musk before he took over. But one thing that's definitely happened after is now Twitter set up this team of people to stop misinformation or to help not spread it. So when a trending topic goes viral, in that tweet, there'll be a little caption that tells you about the facts of the post is it real, is not real.

I think the most recent one is this morning, there was a video going semi viral of two people driving on in the states over a bridge one supporting Trump a MAGA supporter, and the video showed the MAGA supporter ramming his truck into another truck. Now that video was fake. It was it from a video game Grand Theft Auto, but it looked really realistic. But in the facts section on that tweet, it said that this clip is fake. So they are cracking down and explaining the basics to people, and you can imagine during the start of the Ukrainian war, there was a lot of fake clips going around, a lot of fake information going around. There were clips from shooting video games going viral saying oh, this is happening in Ukraine. You know, it was a video game. So Twitter's done quite well on stopping misinformation. But it's quite hard because Twitter has a very freedom of speech approach.
Claire Scaramanga
Yeah, fine line to walk. Thank you very much for all of that Kieran and I think final question is looking forward, where's your sort of impression, where do you think Twitter will be and businesses in terms of using Twitter as a marketing tool? If we were sitting down in May 2024. What do you think might have changed? What's the journey that Twitter might have gone on?
Kieran McNeill
I think even a month from now is very ambitious to guess where, no, I think, okay, completely consumer wise, I don't think it's gonna change too much. I think you're still going to use it if you're using it as a normal regular user. I know some people been turned off by it, but it's still going to be one of the big platforms to use as a business. You still you can't deny the massive audience reach it has still, that's not going away. That's still there. It's more about the alternatives. If you move from Twitter, what are you doing as well? Are you focusing your strategy more on LinkedIn or Facebook, which might be the best approach for some people, you as a business, you may see that Twitter brings you less engagement, less reach. And you might want to, not unless a close up shop, but you might want to move and put your resources into a different platform or enforce your current strategy.

So it's hard to say what will change about Twitter, but I think right now, it's probably the least b2b friendly, it's been and currently going down that very pay to play, pay to win around that we saw with Facebook, where Facebook pretty much killed off in the organic engagement, and is now you know, on Facebook, it's boosters post pay for this pay for that. And we're slowly seeing that happen with Twitter, but in the subscription service sense. And maybe next month, there's a boost this tweet feature, maybe on Twitter, I wouldn't be too surprised to put money on it. But I think we're gonna see more pay to play on Twitter, which is not that great for b2b businesses.
Claire Scaramanga
And given that Elon was forced to cause he wanted to withdraw from his purchase and Twitter but was forced to go ahead with it. Do you think he'll be in for the long term?
Kieran McNeill
I think he's enjoying as a fun project. And I think, I saw a tweet from a user. The other day, it was quite funny. It was it was summing up that this is you know,Twitter right now is what happens when you give a billionaire, his own playground? Yeah. Elon Musk is using it as his way to just have fun experiment. And one feature they tested out was live streaming. So they want us live streaming on Twitter as well. So they're really trying to upgrade the platform. But at some point, does it become too much too many new features is short time span, all costing money. Yeah. So we see with Facebook, has a massive load of features right now. Sometimes short is simple as better.
Claire Scaramanga
Yeah. But a very competitive space. Yes. Yeah. Thank you very much, Kieran, and that's great, and thank you everyone for listening to our podcast and listen out for the next edition coming soon. Thanks very much. Bye.