Threads – the new social network from Meta
Written by Claire Scaramanga
Meta Platforms, owner of Facebook, Instagram, and WhatsApp, released Threads, a text-based conversation app, on 5th July 2023.
This article has been assigned the following categories: Social media, / Tips, / News,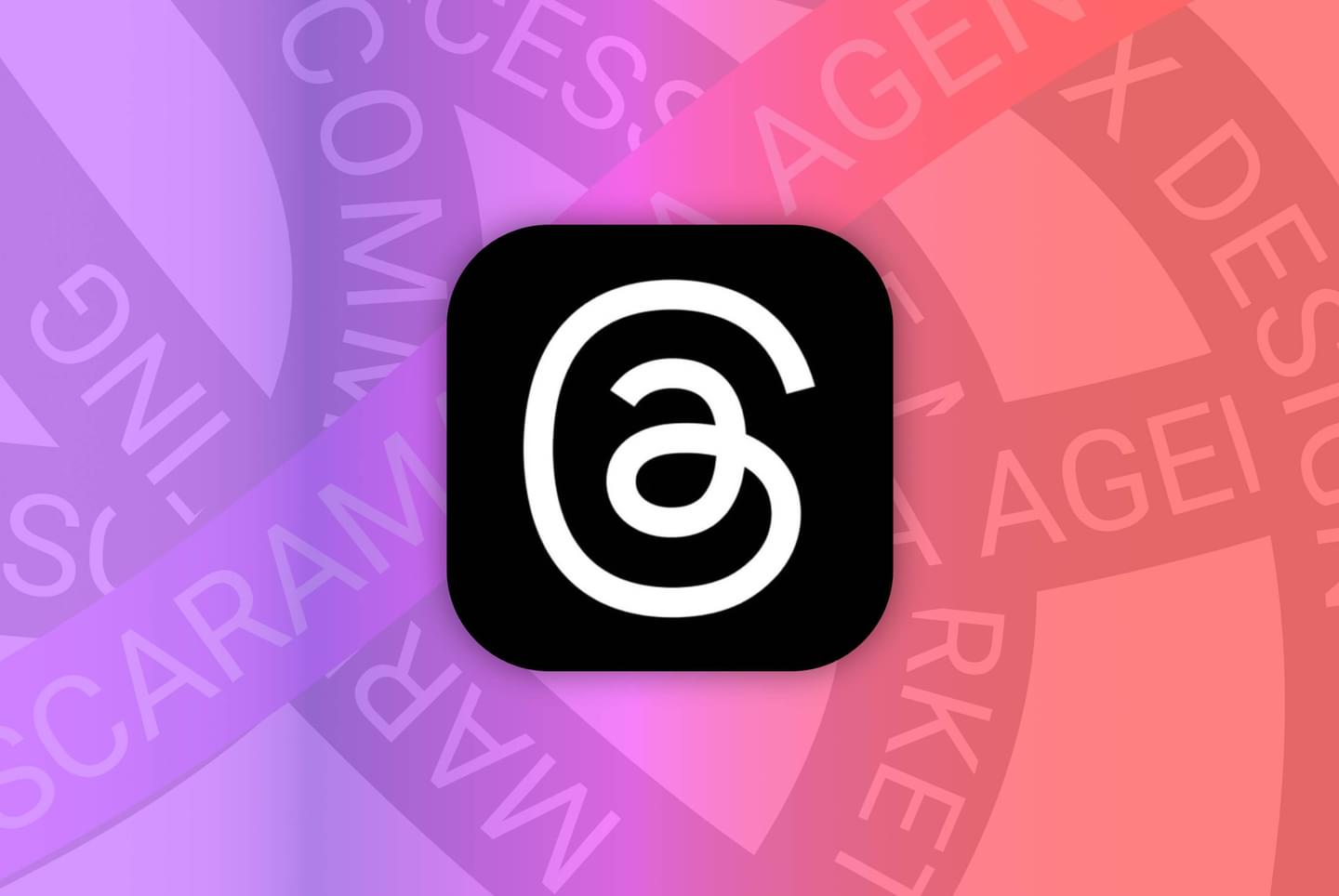 The launch version of Threads is somewhat limited in its functionality and we wonder whether it might have been brought forward to capitalise on the challenges faced by Twitter (now rebranded as X). We expect Meta will be working hard on enhancements and we will see many update releases over the coming weeks.
That hasn't stopped people signing up – there were over 100 million sign-ups in the first five days, surpassing ChatGPT to become the fastest app to reach 100 million users (ChatGPT took two months).
Getting started on Threads
Currently, Threads only has a general feed that mixes posts from influencers, celebrities, and brands (none of which you follow) with profiles that you do follow. However, yesterday, 26th July, Meta announced that it is started the rollout of a "for you" feed and a "following" feed.

Threads is available on both iOS and Android devices with full functionality, but is not currently available as a desktop site or web app. This will be an issue for desktop users, although we would expect that a web version will be coming soon.
To access Threads, you will have to sign up for Instagram. After installing and launching the Threads app, a prompt will appear to log in with Instagram – with Threads pulling your username from Instagram.
Unfortunately, you cannot import Instagram followers to Threads in bulk. However, they can follow you when they join Threads.
How to use Threads
When you log into your Threads account, you will be presented with the following buttons:
Home: this feed is where you can see what your followers and other profiles are sharing

Search: for profiles to follow, view, and engage with
New thread: lets you compile a thread to share with the network
Activity: when someone follows, replies, reposts, mentions or quotes you. a notification will be sent here. There's also a separate tab for notifications from verified users
Differences between Threads and X/Twitter
Threads has no features behind a paywall, unlike Twitter Blue
Threads' character limit is 500 while X/Twitter's is 280
X/Twitter has DMs (Direct Messaging) while Threads does not
Hashtag linking does not exist on Threads, so hashtags do not have the same functionality
Threads terminology
Tweet (or X) = thread
Retweet = repost
Quote tweet = quote thread
Future features
Instagram Head, Adam Mosseri, has been engaging with users on Threads and answering questions regarding upcoming features on their to do list.
Following only feed – Mosseri has said it's being worked on. As of 26th July, the rollout of this feature has started

Editing threads – this will be implemented in the future for free.
Hashtags – will be implemented in the future
Direct messages – Mosseri does not want to introduce "another inbox" so they will probably not be introduced
Should you sign up?
We would suggest that you protect your brand name and set up an Instagram account, if you don't already have one.
Your Instagram username will become your Threads username. That will give you your Threads account name, even if you hold fire on using it.
You may also like…
Why is community management important?
7 steps to naming
The power of Facebook to reach new audiences