Digital Marketing Assistant
Written by Claire Scaramanga
Scaramanga is recruiting a digital marketing assistant.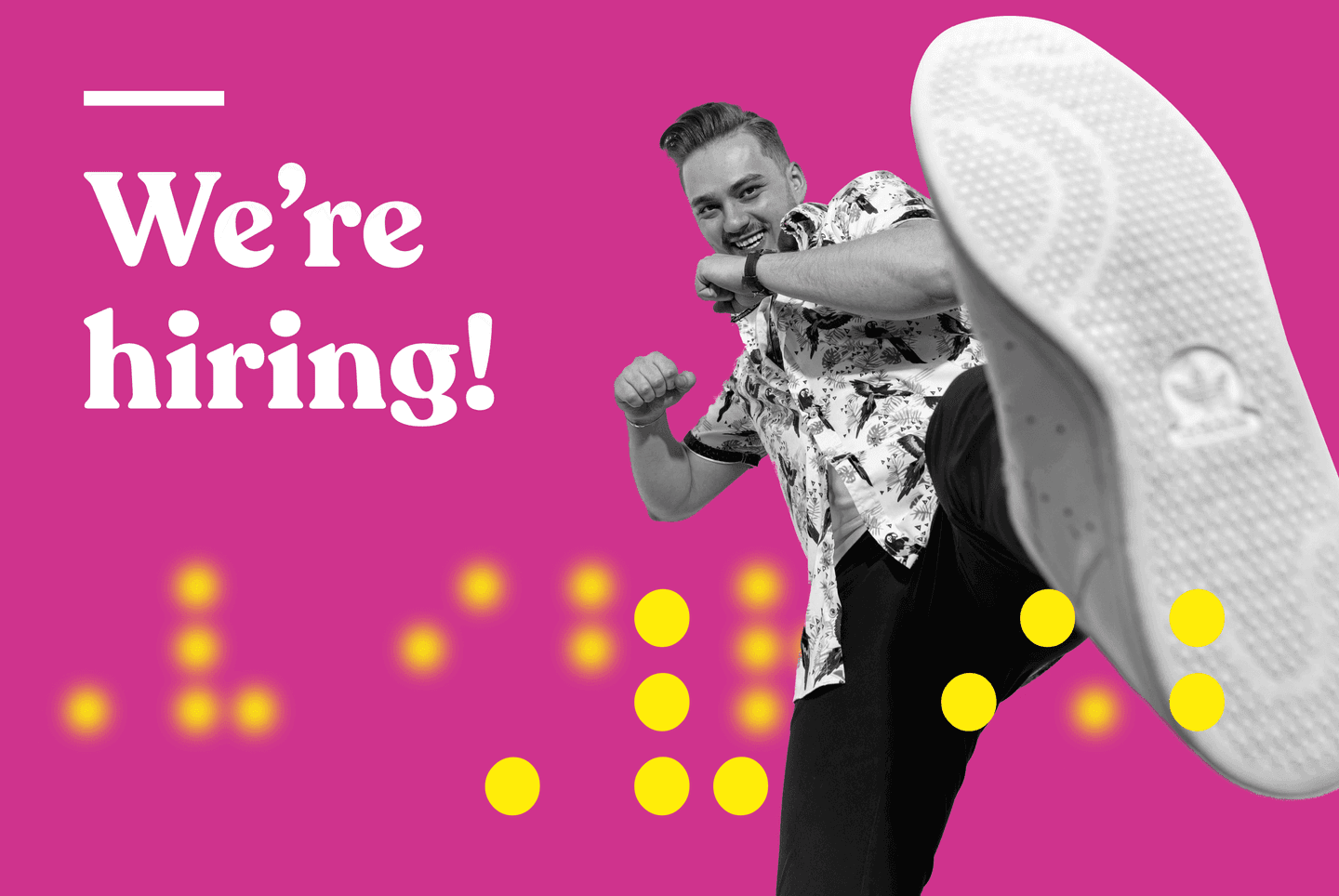 Role
This role is for an enthusiastic school leaver or recent graduate who is looking to work in a growing marketing agency that specialises in inclusive marketing and accessibility. Previous experience is not expected, but we do want candidates who love communications, marketing and social media.
This role is to work with the client services team on the delivery of client campaigns as well as Scaramanga's own marketing activity. It will provide the opportunity to learn a great deal and work on multiple client projects. There will be plenty of training provided and a real opportunity to progress within the agency.
About Scaramanga
Based in Croydon, our skilled and experienced team is made up of web developers, designers, marketers, content and advertising wizards and social media gurus.
Established in 2000, we have the track record and know-how to transform performance for organisations, so that they can build brand awareness, launch new products and services, enter new markets, and grow sales and profitability to reach their full potential.
We embrace diversity and focus on inclusivity in our work, including accessibility for design and web. Our brand values are confident, inquisitive, tenacious, vibrant and thoughtful. Our values influence the way we work and the way we think.
Your duties
The role will cover the following areas:
Support client and Scaramanga's social media activity
To set up and schedule email marketing campaigns, including sourcing images from photo libraries
Manage the awareness day schedule for social media
To manage the Scaramanga podcast schedule and invite guests to take part, check the transcripts, upload the recording to the podcast platform and set up on the Scaramanga website, then promote it on email and social media
Add and edit content to websites
Work with our design team to brief changes to graphics
Undertake ad hoc competitor and desk-based research for new business pitches.
Maintain schedules of client activity and project plans
Support client and Scaramanga marketing activity where required on an ongoing basis
Skills
Whilst full training will be provided, the following skills are required:
Excellent customer service skills
Working knowledge of social media platforms
Proficient in Microsoft Word, Excel and PowerPoint
Very high standard of written English, especially spelling and grammar
Career development
As well as on-the-job mentoring and coaching to learn about marketing in general, we will also provide training for the successful candidate in the following areas:
Account management and supporting clients
Project management
Social media marketing for business
Email marketing
Adding content to website content management systems
Social media management software
Email marketing software
Location
This role will be based in our central Croydon office right next to East Croydon station.
Role type
Permanent and full-time.
Salary and benefits
£18,000 per annum.
Benefits include:
Employee Benefit Scheme – shopping, leisure, gym and travel discounts, as well as access to an online doctor, extensive helplines and face-to-face counselling
Company pension scheme (where eligible)
Company social events
How to apply
Please send your CV and covering letter to [email protected].
You may also like…
Overcoming the mystery of building accessible websites
Do you know your straight from your curlies?
We have landed at One Croydon