Apprenticeship or university? I chose both…
Written by Sophie Rodrigues
Degree or apprenticeship? You're studying for your final round of crucial, life-determining exams and you're forced to make what seems like a monumental decision; choose the right path or live in regret for the rest of your life.
This article has been assigned the following categories: Inclusivity and diversity,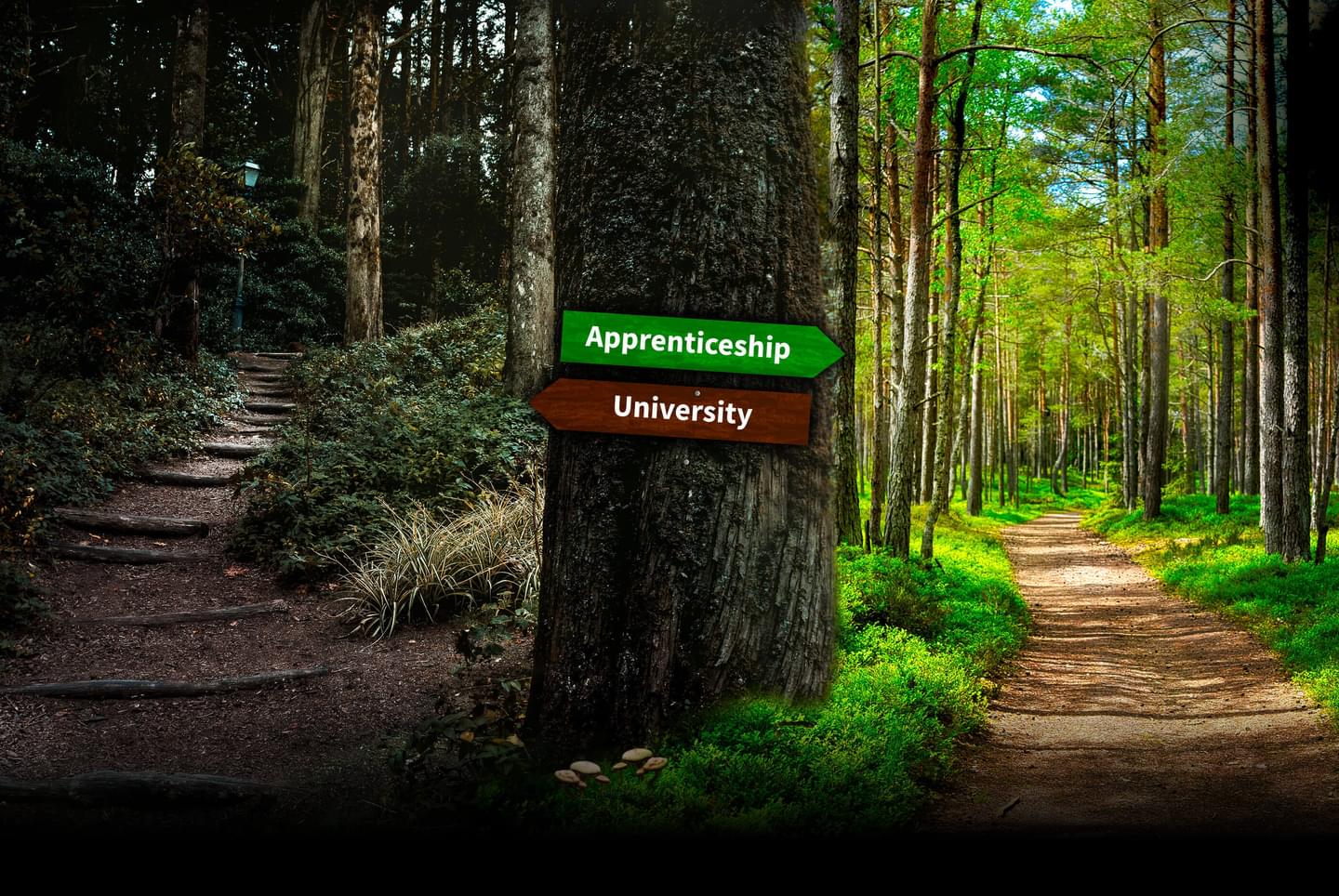 The vast majority are coerced by their teachers to apply for university and it feels like a natural progression – after all, it's the next step for 99% of your year group.
Apprenticeships remain a myth – is it just an alternative path for students unable to get into university?
I'm one of the rare breeds that chose to do both.
The journey
In 2016, I joined Kingston University as a Biomedical Science undergraduate. After four years studying and an additional two-year Covid delay, I graduated with a first-class degree.
After achieving my degree, I sought a career that would inspire my creative side. Considered a science at its core but offering the potential to facilitate my creativity, marketing appeared to satisfy both of my interests.
At the time of graduating, I was two months into my L3 Digital Marketing apprenticeship with Scaramanga.
However, the journey was anything but smooth sailing.
I spent six months job hunting for a marketing role and found myself caught in the well-known catch-22; searching for entry level roles to gain experience, only to find their job description required experience to apply.
I felt that an apprenticeship would be the best (and only) route. I was hesitant to study for another year, but I knew that the experience gained would be worth it and I would have the industry experience that many marketing graduates would not.
Facing the facts
The sad reality is that the younger generation are not educated enough about apprenticeships. Only 349,190 apprenticeship starts were recorded in the 2021/22 UK academic year, with under 19 apprenticeships accounting for just 77,500 (22.2%) of those.
Comparatively, full time university applications reached a record high of 767,000 in 2022.
Doing an apprenticeship instead of going to university never really crossed my mind. Schools tend to pressure students to apply for universities because it looks good for their credentials. But apprenticeships shouldn't be seen as an academic failure.
Of course, for some industries, a degree is essential to moving forward in your career. But for those industries where it isn't, I think students should be researching their chosen field and the benefits that an apprenticeship can bring.
Why choose an apprenticeship over university?
1. Earn while you learn
A major disadvantage of going to university is the large debt accumulated. Students don't have to worry about repaying a student loan with an apprenticeship, instead, they'll be earning a salary from the get-go. No debt, just a heavier pocket.
2. Industry experience ahead of peers
Students applying to roles with industry experience behind them is a major advantage over the rest of the competition, particularly as experience is of such high value to employers.
3. Support system
Unlike a regular job, employers offer a support system to their apprentices, which helps aid progression.
We've all got to start somewhere
It's a common misconception that apprenticeships hinder career progression. To contradict that theory, let's look at three top British business leaders that started off as apprentices:
Celebrity chef, Gordon Ramsay, began his apprenticeship training under Marco Pierre-White. He now owns 40 restaurants and has an estimated net worth of £157m.
British business executive and Alan Sugar's trusty aide on BBC show 'The Apprentice', Karen started her career as an advertising apprentice at Saatchi & Saatchi, becoming a director for Sport Newspapers at just 20 years old. Her estimated net worth is now £93m.
Stella's journey began when she became an apprentice tailor on Saville Row. The skills she gained have led to her recognition as one of the most successful fashionistas in the world.
Marketing apprenticeships
Concerning marketing, I think doing an apprenticeship gives students an edge over graduates. While you won't have a Level 6 qualification, you will gain an industry-recognised qualification as well as industry experience, which speaks volumes to an employer.
My employment at Scaramanga has offered me an opportunity to practically apply my knowledge and granted me a plethora of experience, accelerating my progression in this industry.
At the time of writing this article, I have been shortlisted for the Gatwick Diamond Business Apprentice of the Year award, an award I was able to enter due to the skills and knowledge I have been able to gain through my apprenticeship and employment.
Don't follow the crowd
It's important for schools to change the narrative about apprenticeships. Students shouldn't feel pressured to go to university and they should have more confidence exploring an alternative path. As they say, nothing ventured, nothing gained.
You may also like…
User experience: Making it persona-l
Loneliness and its impact on mental health
Time to get more personal