Our new website sounds amazing
Written by Claire Scaramanga
A website that SOUNDS amazing. How does that work I hear you say?
This article has been assigned the following categories: Accessibility, / Inclusivity and diversity, / Branding,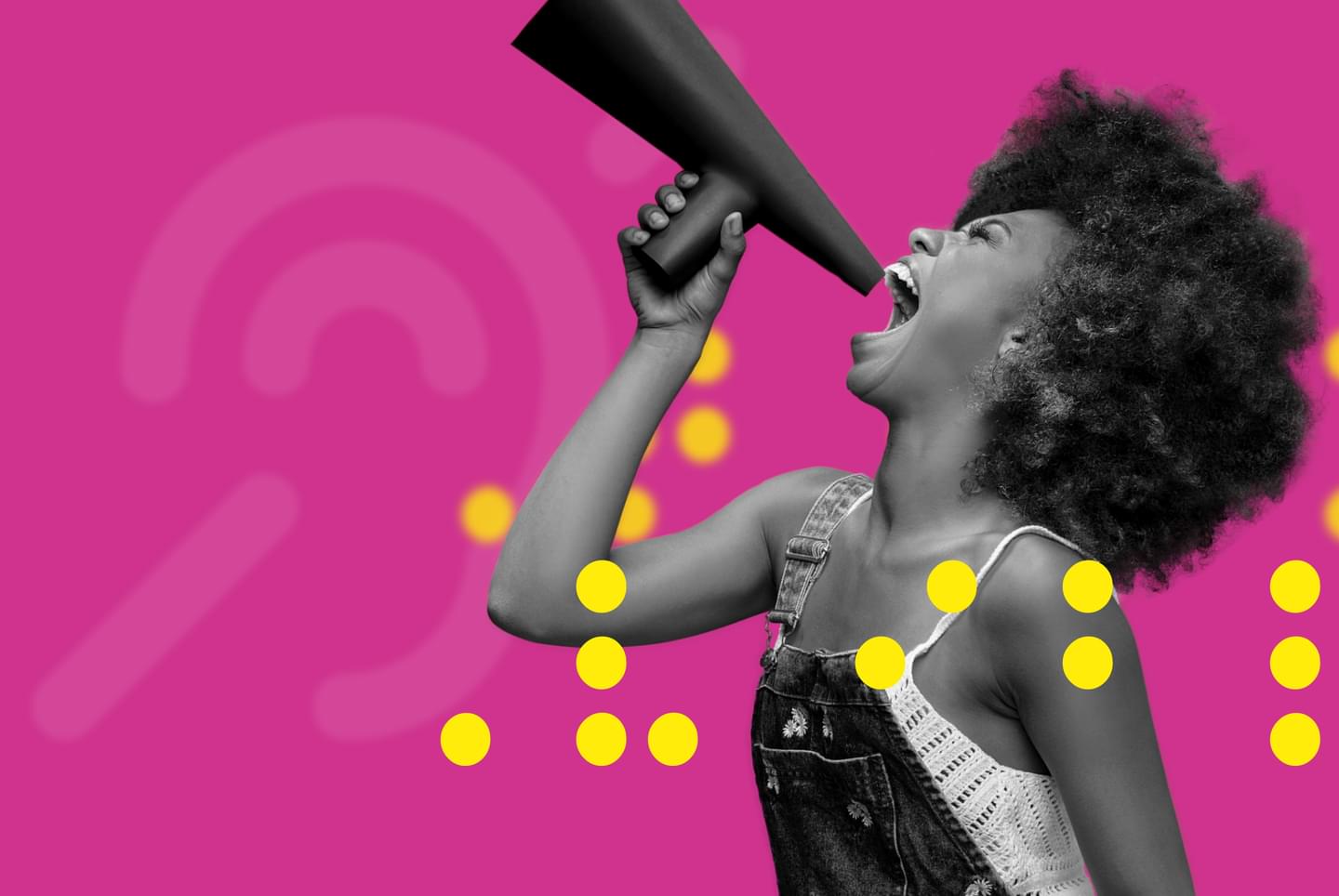 Yes – we have launched a new website that looks great, sounds amazing for visitors using screen readers and is a breeze for keyboard-only users to navigate.
Launching these today, 19th May, on Global Accessibility Awareness Day seemed the natural choice!
We have always cared about the needs of everyone, but now we are shouting about it. We are a people first company, focussed on inclusivity and accessibility.
That translates into brands, campaigns and websites from Scaramanga that embrace diversity, are accessible to all and present your inclusivity story – to benefit your business, your customers, society and the planet.
So that we can practise what we preach, we've redesigned our brand and website to be fully accessible.

How we made our brand accessible
Simplicity is hard to achieve and our brand is an example of understated elegance. It is simple by design, with a focus on legibility.
We carefully chose:
New typefaces for improved readability, important for anyone suffering from dyslexia and visual impairment
New colours (still pink though!) because of their improved contrast. Not everyone has 20:20 vision and we want to be friendlier for those who suffer from some forms of coupled colour blindness (which is more prevalent than you might think)
A design device based on braille interwoven into our imagery to show that we try to think of everyone and created a suite of icons which encapsulate our core areas of focus
A suite of icons that encapsulate our focus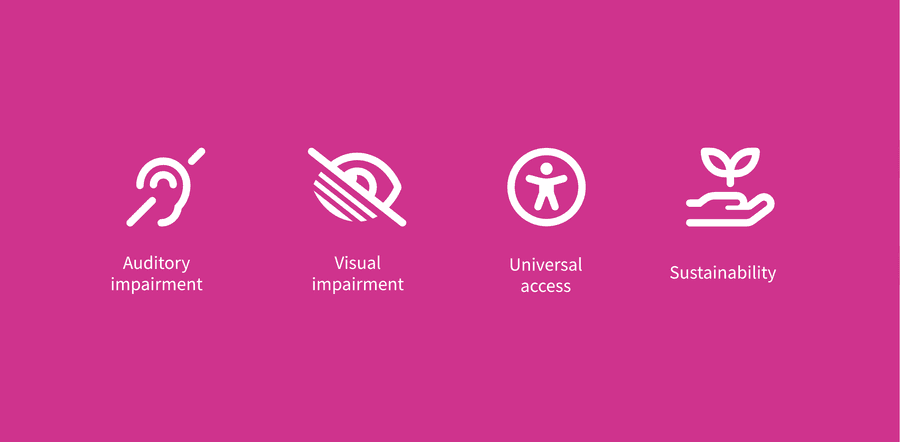 Why inclusive marketing and accessibility?
We have the most amazingly diverse society, where more and more customers actively choose to buy from and work for brands that are ethical, sustainable, inclusive and give something back.
Part of inclusivity is enabling universal access to services and information – that includes the 11.6 million people in this country who have a disability, 80% of which are invisible.
We can help you create marketing campaigns and websites that promote your business whilst demonstrating your commitment to inclusivity, sustainability and accessibility.
To find out more
We are on a journey to be more inclusive. Join us. Your customers will thank you for it!
Give us a ring on 020 3371 3295 or book an online meeting.
You may also like…
Time to get more personal
Loneliness and its impact on mental health
Creating accessible content