Everything you need to know about Mastodon
Written by Kieran McNeill
Social networking service Mastodon, released in 2016, has recently seen an upsurge in users, primarily due to Elon Musk's takeover of Twitter. This article will cover what it is and how it works.
This article has been assigned the following categories: Social media, / Tips,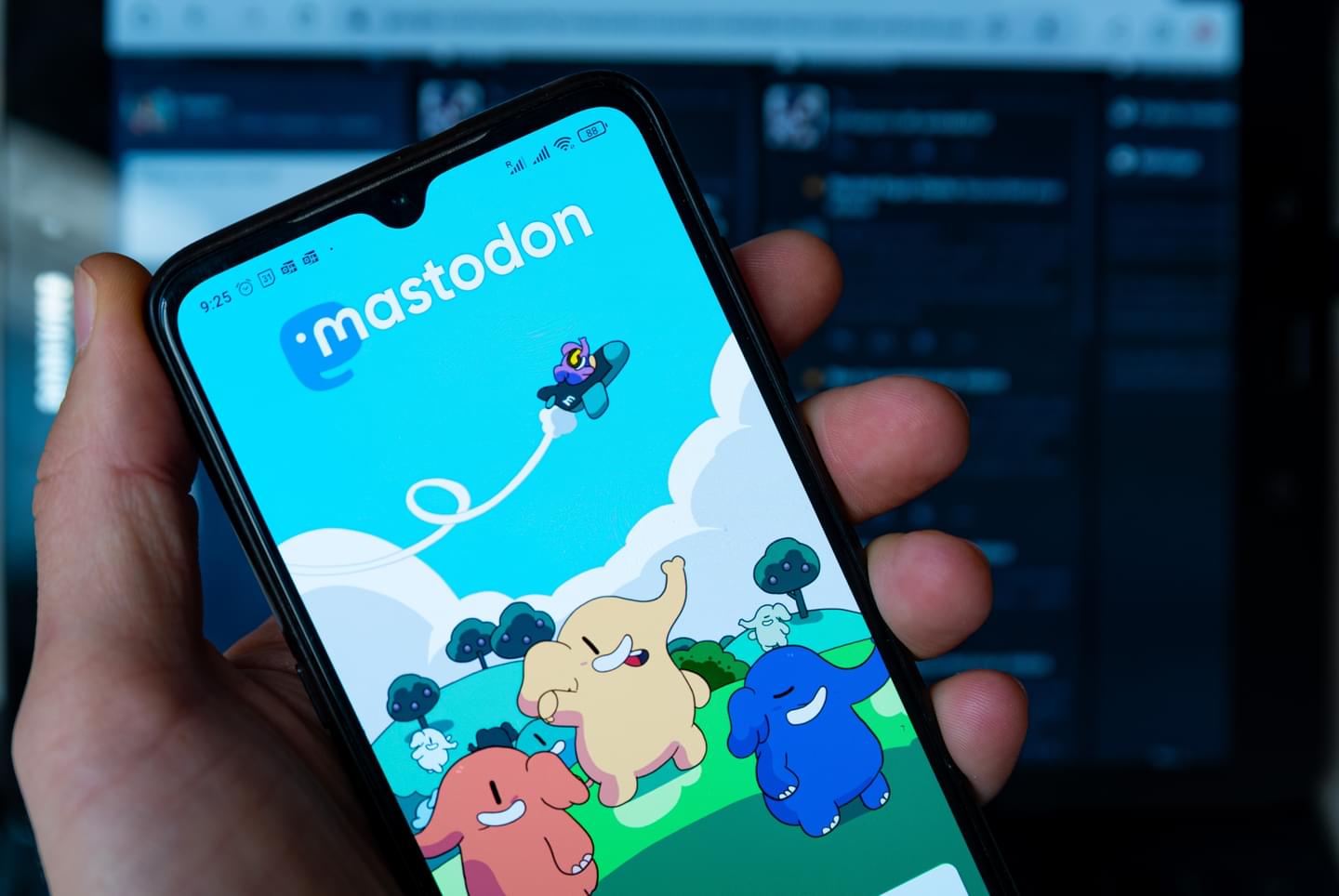 What it is
The biggest difference between Mastodon and Twitter is that Mastodon is an open source platform, which means that any user can create their own server, which Mastodon refers to as 'Instances'. This is similar to joining groups on Facebook or LinkedIn and there are a variety of different instances you can join.
Mastodon also has an app which you can download from the App Store and Google Play. Navigating the app is very easy; once downloaded, the app will ask you to search for the instance name or URL that you want to log into.
Before the Elon Musk takeover of Twitter, you were not missing out on much. The week before the takeover, Mastodon barely reached 15,000 weekly downloads from the App Store and Google Play and had an average of 1,000-2,000 new downloads each day.
However, after the Musk takeover, Mastodon saw its downloads skyrocket to 972,000 (6380% increase) and as of December 2022, there are over 2 million users with an average of 12,000 new users joining each day. For reference, Twitter has over 250 million active users and around 100,000 new users joining each day.
How to use it - instances
If you're not sure where to start, we would recommend creating an account on https://mastodonapp.uk/, one of the largest Mastodon UK instances before looking into https://instances.social/ or https://joinmastodon.org/servers for further instances to sign up to.
Once you have found an instance you would like to join, you will need to make a new account for that specific instance.
Some instances are "closed" instances. In this case, an admin of that instance will have to approve your application and content shared in that instance will only be visible to people who have joined the instance.
After you have joined an instance, you can just post like you normally would on any other platform. Do note that some instances may have strict rules on the content you are and are not allowed to share.
How to use it - timelines
When you log into your Mastodon account, you'll be presented with the various network timelines the platform offers.
Home: This timeline is where you'll see what the users you follow are posting or what they've boosted.
Notifications: When someone follows you, replies to you or favourites your post etc. a notification will be sent here.
Explore: This tab will present you with a feed of trending posts and hashtags from various Mastodon instances. You will not be able to select specific instances, for that, you will have to join that relevant Mastodon instance and view it from the Local tab.
Local: This tab will present you with a relevant feed of the instance you have joined.
Federated: This tab will present you with a feed of posts from accounts that a user from your instance follows or that are boosted by.

Differences between Mastodon and Twitter
Mastodon has a character limit of 500 per post while Twitter has a character limit of 280
Posts on Mastodon are called Toots instead of Tweets
Liking a post on Mastodon is known as favouriting it
Instead of retweeting a tweet you "boost a toot"
You can't add your own commentary to a post when boosting
Each instance has its own moderation policy and can be harsher or more lenient compared to Twitter
Unlike Twitter, Mastodon is currently not supported on scheduling platforms such as Hootsuite, Zoho Social, HubSpot etc.
Mastodon for businesses
While most users are using Mastodon the exact same way they would use Twitter, for businesses promoting their services, it is a bit different.
If you are using the platform to promote B2B services, joining a large public instance such as https://mastodonapp.uk/ could prove a waste of time as the majority of your posts will be pushed down the Local timeline. Your business would be better suited to joining an instance which fits your target audience more specifically.
However, I have noticed that some communities have strict rules and don't allow businesses and, due to Mastodon's smaller user size, your target audience may not have a specific instance.
Unlike Twitter, Mastodon is not designed to be a marketing or advertising platform. For businesses, Mastodon will be about connecting with users and not flooding them with marketing posts constantly. The downside of this is that it is a very time consuming process and requires very frequent checking of the account.
Need any help
Please get in touch to find out how Scaramanga can support your social media marketing, including Mastodon.
You may also like…
Which social media platforms are right for your business marketing?
How to run a successful webinar
Google remarketing