We're going plugin crazy!
Written by Claire Scaramanga
Most people dread the lengths they have to go through in order to get content translated to another language. From the copying, to pasting, to converting, to copying again. It can all be a little tedious for some. Especially if the content is for an entire website.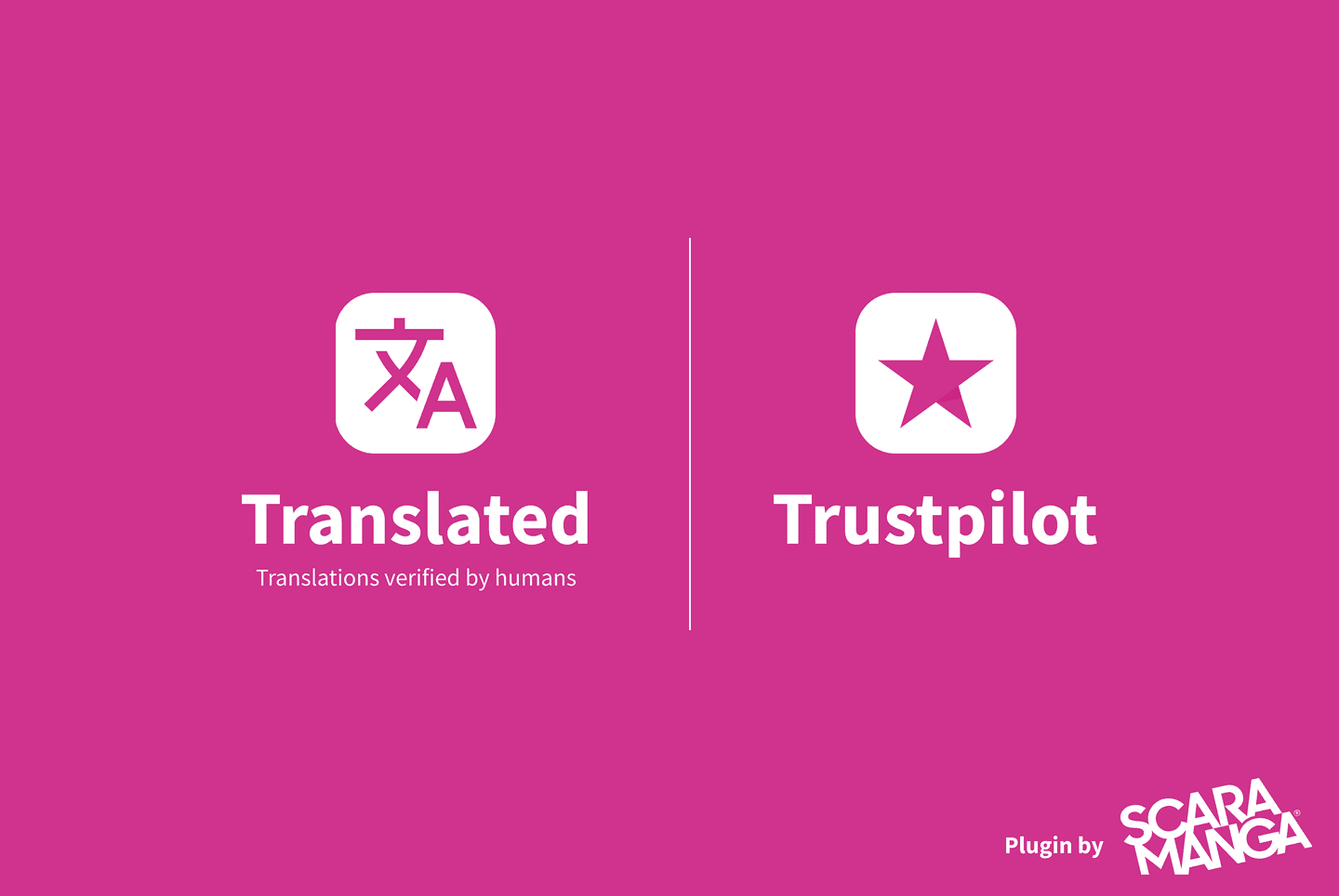 The Scaramanga tech wizards have tackled this hurdle by creating a plugin for Translated.com that is simple and user-friendly for website owners. Translated is an online platform that consists of more than 250,000 translators who convert content to your desired language. Any Craft website owner would find the Translate plugin super helpful and efficient. The process is simplified and all you have to do is: Select a page. Click the Translated button. Send it to the translation service and then approve the quote. Finally, you will receive the translated content back directly in Craft. That's all!
The Translated plugin puts content authors in full control and saves time. Translate what you want, when you want. Whether that's an entire website or a single page. With 195 languages covered and 40 areas of expertise, the Translated plugin is perfect for maintaining the content for multi-language websites on an ongoing basis.
Separately, Scaramanga has also created a Trustpilot plugin too. We all like to see what real people have to say about a company and Trustpilot shows us just that. With the plugin, you can manage and control how the reviews for your company are displayed on your website. The best thing about the plugin is that it isn't opinionated, it does not come with any widgets installed which allows the user to have complete control on how they want the plugin to be displayed on the website. Our plugins have been designed to make life easier for business owners.
You may also like…
This calculator is the best in the world and a design classic!
Checking and clearing sharing data captured by Facebook, Twitter and LinkedIn
Google remarketing