Scaramanga Agency earns new 5-Star review on Clutch
Written by Claire Scaramanga
Recently, Scaramanga received another 5-star rating on Clutch, where the client talked about our partnership with a Clutch analyst in detail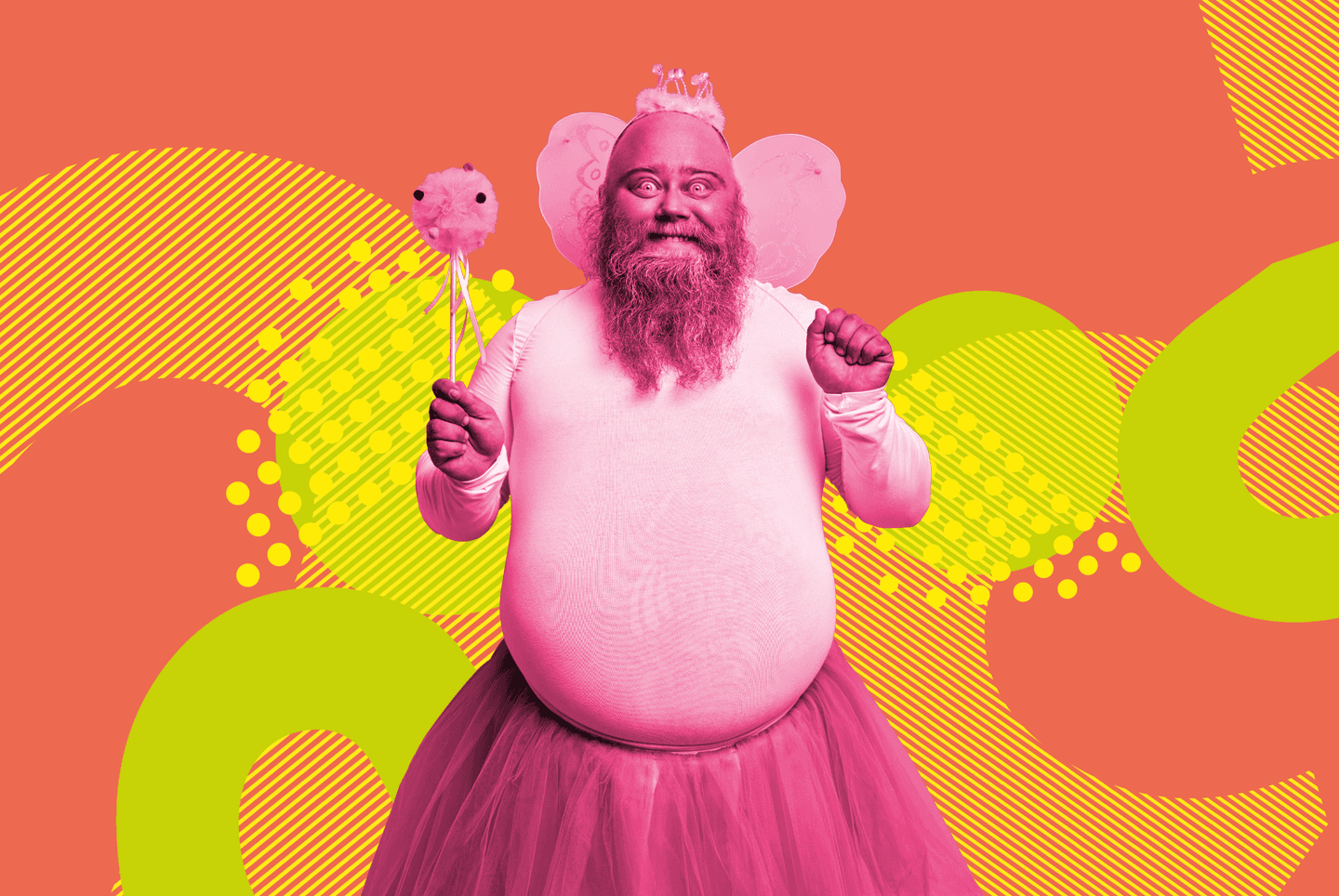 Design and marketing go hand-in-hand. Good design plays an important role in highly effective websites and marketing campaigns, which is why our team of creative thinkers provides solutions that seamlessly integrate awe-inspiring yet functional design into your marketing.
Since the year 2000, our team at Scaramanga Agency has been delivering creative and web services that help improve our clients' visibility. We see the value of functional design in marketing — that it's more than just the visuals that make design fully enticing.
As a company with over 20 years of experience, we've witnessed many changes in the marketing landscape. Though it is always a challenge to keep up with the shifting tides, our collective of web developers, brand experts, design and content wizards, and social media gurus have made it possible to adapt and ensure our ability to deliver relevant and high-quality services. That said, it would've also been impossible for us to get to where we are today without the support of our amazing customers!
Recently, we've received another 5-star rating on Clutch, where the client talked about our partnership with a Clutch analyst in detail: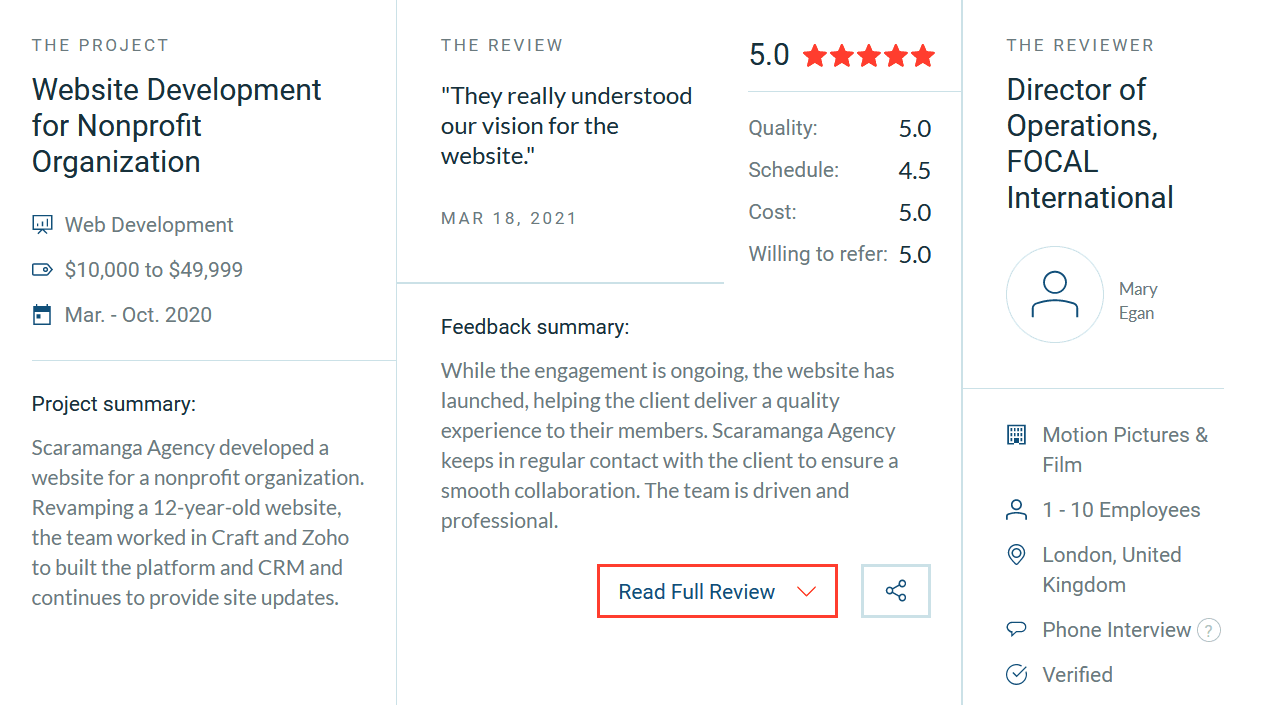 If you haven't heard of it, Clutch is a B2B ratings and reviews agency, committed to helping small, mid-market, and enterprise businesses connect with the service providers that fit their needs. Clutch changes the game in collecting reviews through personalized interviews with the clients of a specific service provider, offering readers a true window into the partnership with that company. Additionally, Clutch's sister site, The Manifest, serves as a B2B resource where market researchers can assess a service provider that caters to their operational goals and needs.
Within the body of their feedback, FOCAL International, our client, summarized the details of our six-month web development project with them. At the beginning of our engagement, FOCAL International asked us to redevelop their existing website.

They also required us to work on their new CRM for data organisation and accounting needs and integrate it into the website to fully manage membership and footage enquiries. After the launch of their official website, we, together with the client, were exhilarated to see it working smoothly.
Testimonials
They really understood our vision for the website. They also had a good grasp of what our needs were and made sure our goals were met, creating a site that is very user-friendly.

Mary Egan Director of Operations, FOCAL International
Find out how we can help your brand shine through design by giving us a ring on 020 3371 3295 or dropping us an email today.
You may also like…
Unveiling the essence
The reinvention of QR codes for contactless marketing
The psychology of selling