Saving the planet one beer at a time
Written by Simon Leadbetter
Learn how the Scaramanga team looks after the planet.
This article has been assigned the following categories: Sustainability,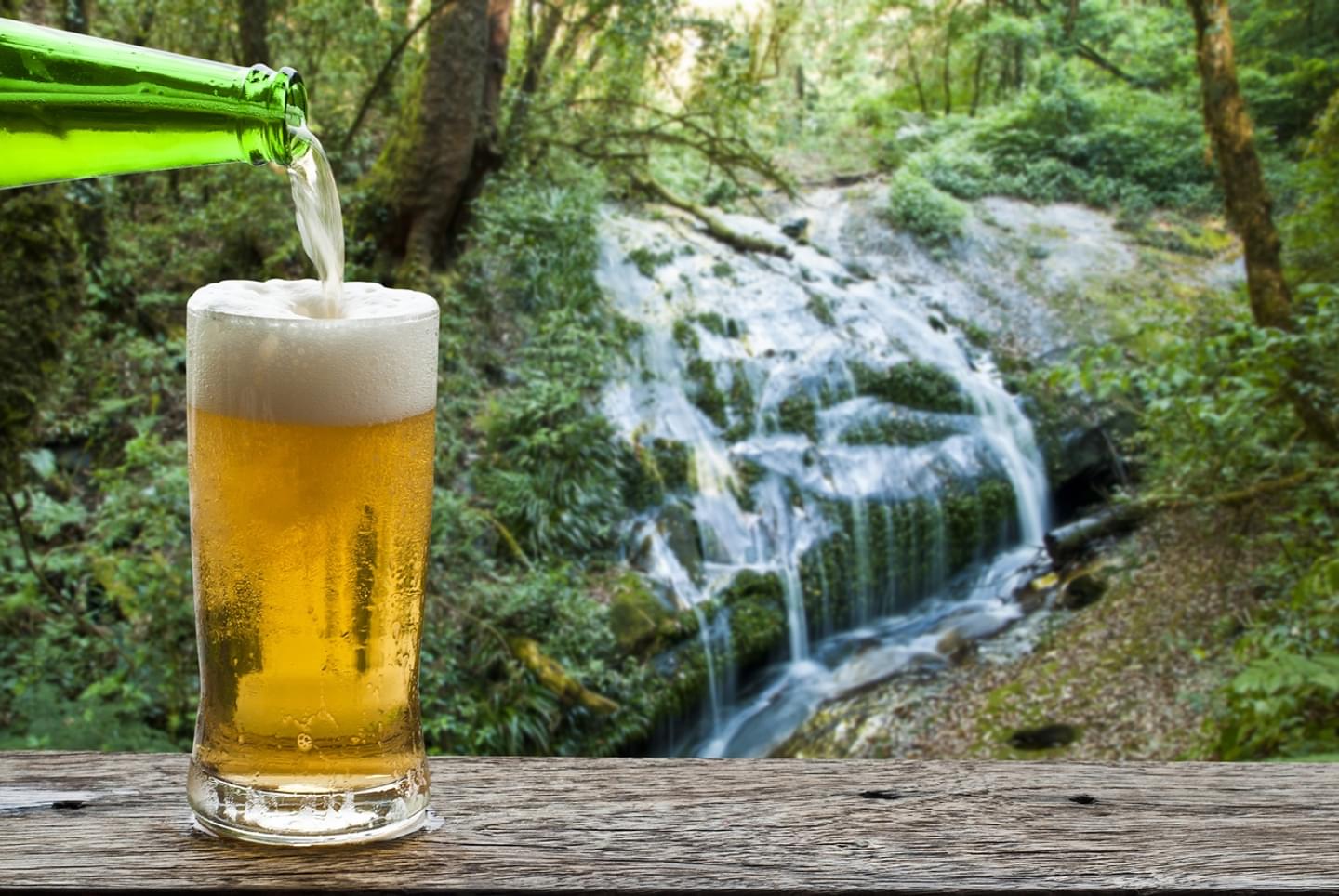 Here at Scaramanga, we like to think we are a decent bunch of people who like to do what we can to look after the planet. Here's a few examples of just how we do this:
Account Director Sarah Moran purchases second hand and tries to take public transport or walk where possible.
Technical Lead Josh Martin is a vegan
Designer Peter Burgess gave a long list which includes using cloth shopping bags, going meat-free a few days each week and peeing in the shower…
Director Claire Scaramanga has been vegetarian since she was ten, only uses low energy light bulbs and recycles everything she can (Freecycle is great!)
The pandemic has made more people consider the environment
Research shows that two in five Brits view reducing their carbon footprint as more of a priority than before.
So, if you are looking to market a new product or service is there anything that you can do? Well, yes and here are a couple of examples focused on a single product … beer!
Sustainability and BEER!
Most of us enjoy the occasional drink – but what if the choices you made at the pub could drive sustainability?
Well, here is a look at a couple of beer brands and what they are doing to champion the environment and drive sustainability.
Carlsberg and WWF
We see more partnerships between brands, and one example is Carlsberg teaming up with the WWF. The campaign raises money for seagrass meadows, which capture carbon up to 35 times faster than tropical rainforests and, although they only cover 0.2% of the seafloor, they absorb 10% of the ocean's carbon each year.
In the UK, almost 92% of seagrass has disappeared within the last century, so the campaign is raising money to replant this incredible naturally occurring carbon capture plant.
UK Director of Marketing at Carlsberg, Emma Sherwood-Smith, commented:
"As a purpose-led brand, Carlsberg has led the sustainability charge in recent years, from introducing our plastic-reducing Snap Pack innovation to developing the world's first paper beer bottle. Now, in collaboration with WWF, we are bringing the choice to our consumers by inspiring them to do their bit for the planet – simply by choosing our beer.
BrewDog – the first carbon negative beer
In 2020, BrewDog became a carbon negative business, this means that for every beer produced twice as much carbon is removed from the atmosphere. BrewDog also purchased 2,050 acres of forest and they have committed to planting one million trees. by 2022.
They have also partnered with several carbon removal projects, including:
The Woodland Trust
Carbon Neutral
Ribble Rivers Trust
Nature Conservancy of Canada
And they use the spent grain from their brewhouse to create dog biscuits so that it doesn't go to waste. Woof to that!
James Watt, co-founder of BrewDog, stated:
"Our Carbon. Our Problem. So, we are going to fix it ourselves. The scientific consensus is clear: we are sleepwalking off the edge of a cliff. Unless the world confronts the urgent carbon problem, science tells us that the results will be catastrophic. There has been too much bullshit for too long. Governments have proved completely inept in the face of this crisis. The change our world and society needs has to come from progressive business and we want to play our role and nail our colours to the mast."
But what if you prefer gin?
Cooper King Distillery is producing England's first carbon negative gin, with every 700ml bottle removing 1kg more CO2E than they emit. They also plant one square meter for every bottle of gin they sell and use only 100% green energy.
They even offer to refill your empty bottle and for this you'll get £6 off. Bottoms UP!
Make a difference
We all have a part to play in looking after our planet and, although a cliché, every small change we make helps. With big companies like Carlsberg becoming more eco aware, there will be more ways that we can make a difference - even when drinking a pint of beer.
Further reading, whilst sipping your tipple of choice