Could Apple's mail privacy put a stop to email marketing?
Written by Claire Scaramanga
Apple has certainly put the cat amongst the pigeons with its recent announcement on new privacy protections for the Apple suite of operating systems that will be rolled out between September and November.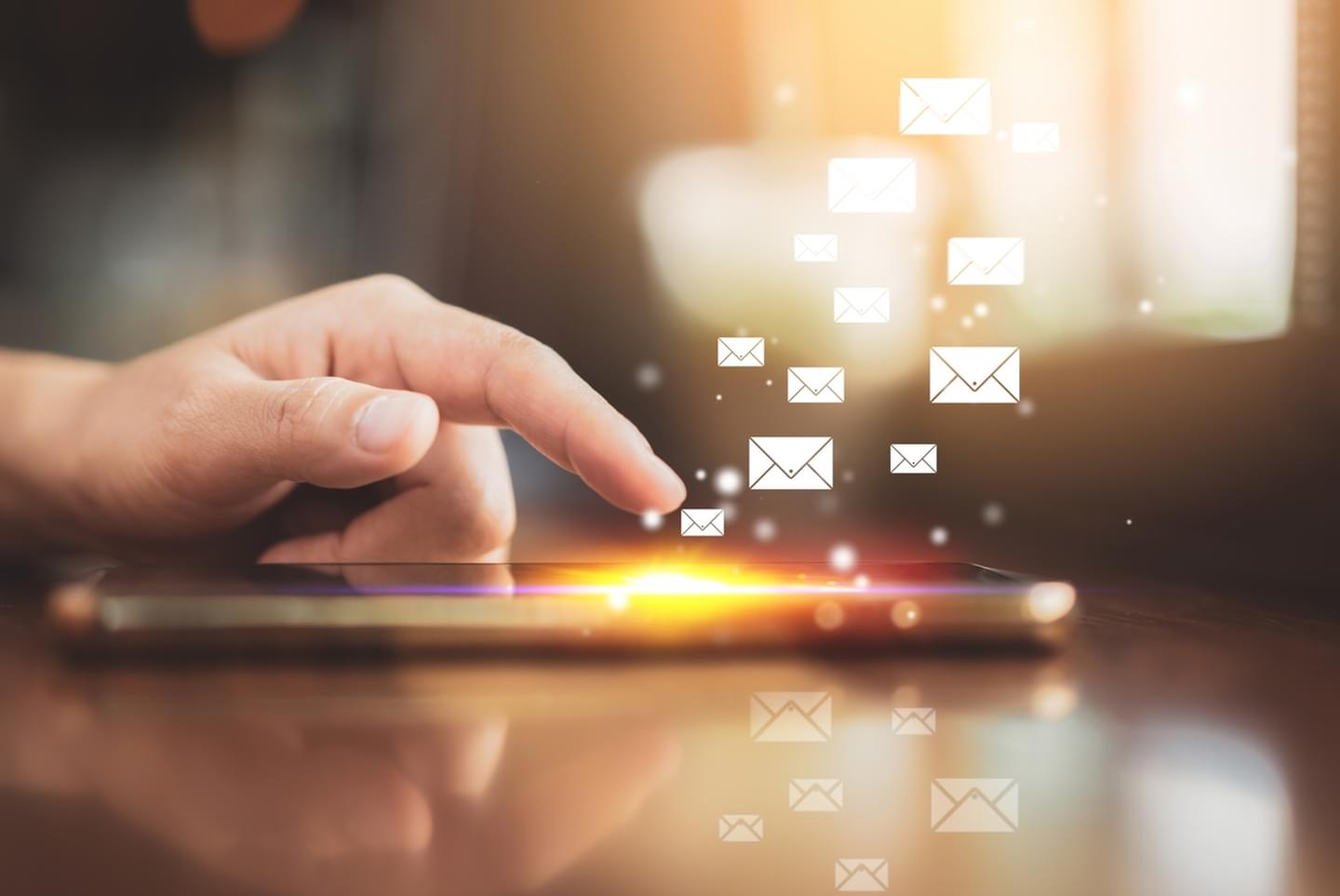 Whilst users will undoubtedly welcome the changes, we take a look at what the developments cover and what the impact might be for email marketing.

Apple's changes
The changes will give users more control and monitoring over apps' use of their data. They also let users limit email tracking in the Mail app. The changes will:
Stop senders from using invisible pixels to collect information about the user
Prevent senders from knowing who opens their emails
Mask users' IP address (blocking linking to other online activity and determining location) and load remote content privately
Allow users to share unique, random email addresses that forward to their personal inbox, should they wish to keep their email address private
Let users view who their data is being shared with by seeing all the third-party domains an app is contacting
Process Siri requests directly on their iPhone or iPad
Apple will also introduce Private Relay, built into iCloud which encrypts all traffic leaving the user's device.
What this means for email marketing
It means that you won't be able to see who has opened an email and their location data may be inaccurate.
Do we think this is a problem? To a degree, but there are alternatives and this does only apply to Apple users.
We have always reported against a number of metrics to clients, including:
Click-through-rate (CTR)
Delivered
Opened
Unsubscribed
Spam
We have always thought, at Scaramanga, that opened was one of the least useful metrics. It has never been that reliable: a user with email preview set up might be reported as having opened, but all they ever did was glance at the preview in their inbox.
Click-through-rate is the strongest metric, in my opinion, for engagement. We encourage clients to make follow up calls to those who clicked, because you a) know they are interested and b) you can set up conversion tracking to see what they did next.
Measuring click-through-rate rates also gives far richer insight into what content your users want to read.
However, there is some functionality that will be lost, especially if others follow suit. If your automated journeys are driven around opens, you will need to look at different ways to design these to still reach out and engage.
A/B testing of text and/or subject lines will be more difficult, as will dynamic email that relies on location. Behavioural and nudge tactics may need to be explored as alternatives.
Cleaning data lists based on opens will also be harder. However, delivery rates will do part of the job for you and you can always look at click-through-rate data over time – is a prospect who hasn't clicked on a single link over the last 6 months or so really that valuable to your business? Probably not.
Protecting privacy is important in these days of big data, malware and so much of our lives available online. Us marketers tend to be a creative and resilient bunch! As the world of technology and privacy evolves, marketers find ways to adapt and evolve with it. We will all be in the same boat, after all.
How big an issue is it for email marketing?
It is worth bearing in mind that this change only affects Apple users.
Litmus research for January to March 2021, based on 3 billion email opens, showed that 51.8% of email opens were from Apple (iPhone, Apple Mail and iPad). This breaks down as:
Mobile opens – 90% iPhone
Desktop opens – 59% Apple Mail and 40% Outlook
Webmail opens – 75% Gmail
The impact will vary depending on the type of audience your marketing is directed at, the value readers place on the content you are creating and how they access emails.
If you are emailing a business database, who may be more likely to be office based, a mid-morning email stands a greater chance of being opened in Outlook on a desktop.
Check out the analytics from your email provider and use the time wisely between now and the introduction of these changes to understand the fine detail of how your audience interacts with your emails and plan your campaigns accordingly.
You may also like…
Branding – where to start?
A post about a post
Time to get more personal