The reinvention of QR codes for contactless marketing
Written by Claire Scaramanga
QR codes have been around since the mid-1990s, but they never really took off – until now, that is.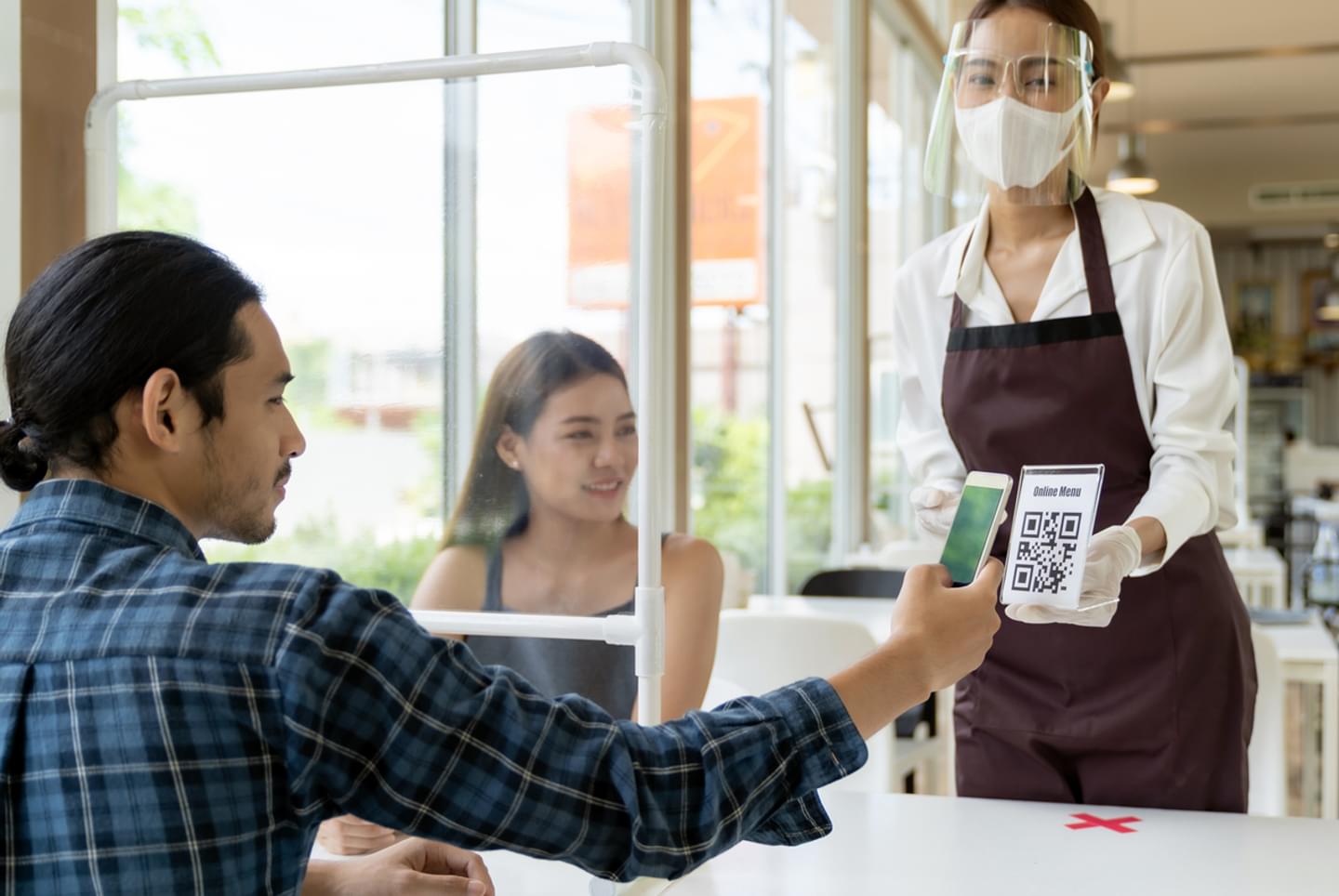 Some years ago, I wrote an article about QR (quick response) codes and the advantages they offered in terms of providing connectivity between print and digital media.

The COVID pandemic has made so many industries redesign and reinvent their processes to ensure customer safety and social distancing. Enter the QR code – its time has come!
Hospitality sector
Apps using QR codes are one of the options available to food, drink and other venues who are now required to keep a log of all clients that can then be used as part of the track and trace system for anyone showing COVID symptoms.
Another application being used in this sector is menus with QR codes on, so that customers can use their phone to order and pay for food, without leaving their table, creating a contactless experience.
Boxpark in Croydon, for example, has recently launched a click and collect service using QR codes, where you scan the stickers on your table and get your food delivered, as well as their digital Boxpark Black Card, updating their membership scheme, which not only assists with track and trace, but also allows holders to access discounts and benefits.
Retail
QR codes are also being used by retailers to allow contactless payment for products and services. For example, PayPal QR codes allow retailers to link them to their PayPal account to receive payments instantly.
QR codes can also be geolocated; they can be set up to point to a specific content, based on the location where it was scanned, ideal for international retailers.
Border control
Not really a marketing application, but QR codes are also being used in border control.
As part of the track and trace system, travellers are required by the Government to complete a contact form online before they enter the UK.
The form is key in tracing and contacting travellers in the event that someone on their flight turns out to have coronavirus. Travellers are given a QR code at their departure point, which is then scanned on arrival. Although, if you read the news, it does not appear that this is being done in all cases in the UK!
You may also like…
Which social media platforms are right for your business marketing?
Branding – where to start?
Foragers for sure