Making websites accessible and open for business
Written by Simon Leadbetter
DDA, WCAG 2.0, WCAG 2.1, AAA, AA , A, ADA, W3C, WebAIM, WAI, 508.
It is fair to say that the website industry, like many others, does like an acronym/initialism. What you may find surprising is that the few I have listed above all relate to website accessibility.
This article has been assigned the following categories: Accessibility,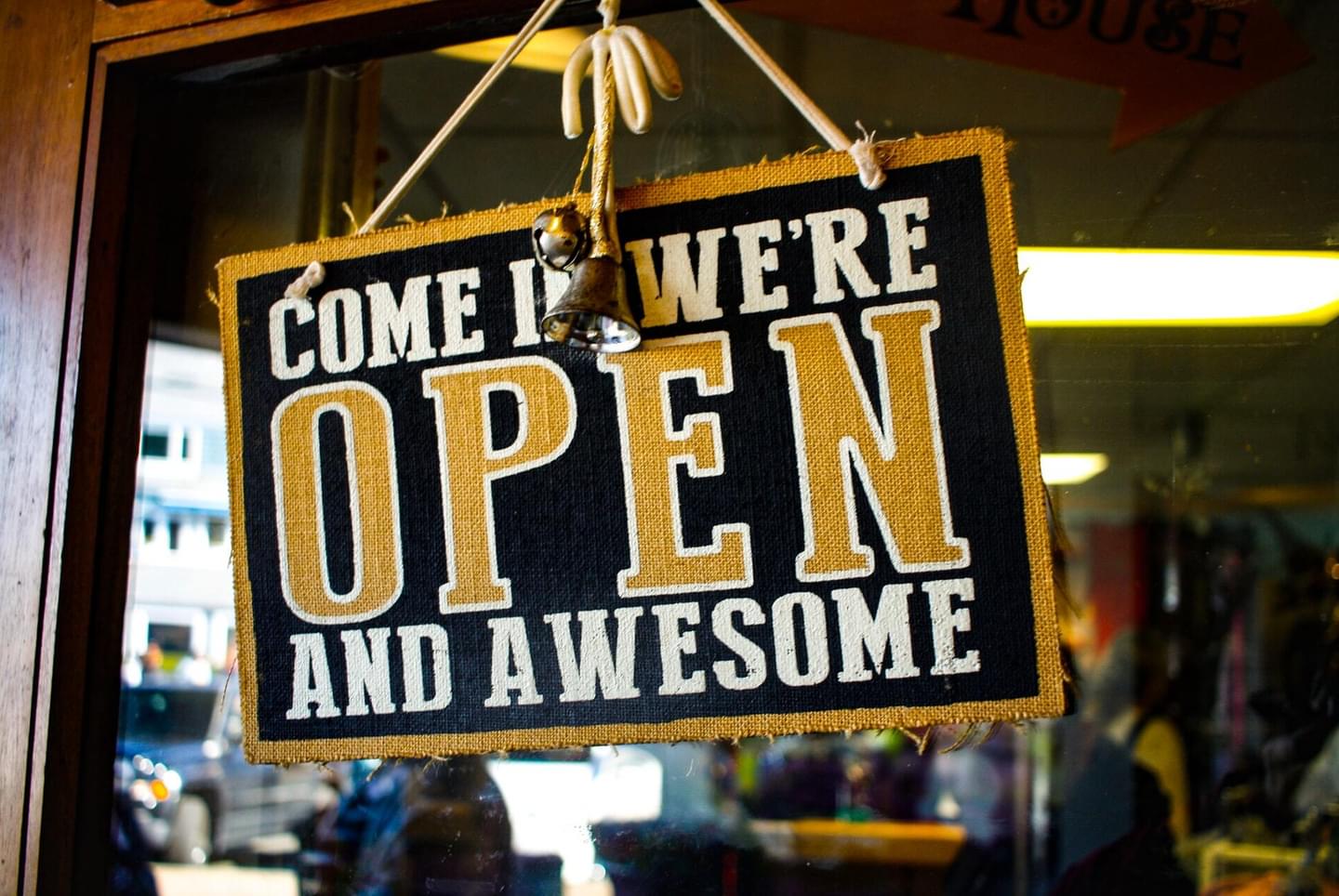 Website accessibility has long been a legal requirement, yet it is often the one area that gets neglected. Why?
Building a modern website is not an easy exercise and there are often many other priorities that always put pressure on the available budgets. It is not uncommon to see 'we want to rank highly in Google' as a key objective or 'we need to double online sales', however, rarely do we see 'we want to ensure our website is available to as many people as possible' as a top priority (if at all).
However, any business offering a service has always needed to ensure that it is accessible under the Disability Discrimination Act (DDA) 1995 and if you are wondering, yes, your website is a service.
It is likely that you won't disagree with the concept of ensuring your website is available to as many people as possible. Ironically, that would mean it ranks highly and you'll have a better chance of doubling sales, right?
Need convincing?
There are over 11 million people with a disability or long-term illness in the UK this equates to around 1 in 5. That is a lot of extra potential users for your website
A third of disabled people experience difficulties relating to their impairment in accessing public, commercial and leisure services. Clearly, it is morally wrong that a person is denied access to any services because of their disability
The recent pandemic has meant that those who are vulnerable have needed to access services online and this includes services that they might traditionally access face to face. This is an opportunity to expand your audience and gain positive brand perception
2020. Why is it important now?
Providing accessible services has always been important, but there is definitely a sea change in attitude towards developing conformant websites.
As of September 2020, all UK public sector bodies' websites and mobile applications need to conform with WCAG 2.1 Level AA:
New websites had to be conformant from 23 September 2019
Old websites from 23 September 2020
Mobile applications from 23 June 2021
In America, Section508 was an amendment made in 1998 to the Rehabilitation Act requiring Federal agencies to make their electronic and information technology accessible to people with disabilities.
The Department of Justice (DOJ) published the Americans with Disabilities Act (ADA) Standards for Accessible Design in September 2010 which requires commercial and public entities to comply to WCAG 2.0 level AA as a base standard.
In both cases, neither ADA or DDA provides the standards. They are just laws, which is why both cite the Web Content Accessibility Guidelines (WCAG) as the 'standard'.
America is far more litigious than the UK, but as they are both laws, conformance is extremely important. We are being made aware of more class action cases being considered in the States, so if you operate in this territory it is vital your website is compliant.
The upshot is that you may not be a public sector body, but that does not mean your website should not be conformant.
That's why the team at Scaramanga make a concerted effort to ensure our clients are informed about the rules and that when we design we have an 'accessibility first' mindset.
The team builds and tests for conformance against WCAG 2.1 AA standards. To help make the web a better place, increase potential audience/customer bases and reduce the risk of your website falling foul of the law.

Argh. My website is not compliant!
Don't panic. Make a plan to improve your conformance. Our research has indicated that as long as you can demonstrate that you are making a concerted effort to conform, then this has been enough to dissuade the US courts from penalising businesses. Obviously, the quicker you can achieve compliance, the better.
Harness an 'accessibility' mindset for everything you do and document it. We suggest adding an accessibility statement on your website so you can publish the steps you have taken or are going to take.
Scaramanga can run regular audits and make suggestions to help you achieve better compliance.
Does it cost more money?
Yes and no.
As websites are dynamic, running regular audits to ensure ongoing conformance is vital but it does add to your website maintenance costs — the cost of which will be far less than an expensive court case.
If you are just about to undertake a project to build a new website, then working with a company like Scaramanga will mean the additional technical modifications are considered and implemented during the build phase. This should not adversely impact the cost of the build, but there is more to test.
It does get more expensive if your website needs to be externally audited because your business needs to meet ultra strict requirements, but in our experience, this is rarely needed.
Time, effort and money can be saved If your content creators are thinking about accessibility at the point the content is created as this will reduce the need to reformat existing content following audits.
A website is an important point-of-contact for an organisation's potential or existing members, users and/or clients. Investing in accessibility is as important as investing in SEO. If it is done right, the potential to increase conversions rates, membership levels, sales and enquiries increases too.
How you can make a website accessible
Obviously, find an agency like Scaramanga that places website accessibility high on the agenda. As there is so much knowledge required to build a modern website, it means that there are too many in our industry who lack the skills and know how.
However, conformance to WCAG 2.1 AA is not solely the responsibility of your website designer/developer. Developing an accessible website requires a collaborative effort from both the agency and client. Here are a few tips that you will need to consider:
Provide alternatives for non-text content; if you have an image this means providing an ALT tag describing the image
Provide text captions for multimedia and full transcription for video content
Make it easy for content to be seen and heard, this includes reading text and the ability to adjust the size of text
Colour blindness affects approximately 1 in 12 men and 1 in 200 women, so bear this in mind when looking at designs and using colours online
Select a CMS that has support for accessibility
Structure content so that it is readable and organised
Create descriptive navigation links
Ensure that you look at keyboard only access as lots of people with mobility issues will have difficulty using a mouse
This is by no means an exhaustive list, but it does give you an insight into the different areas that need to be considered.
Craft CMS – leading the way in accessibility
We develop all our websites in Craft CMS for a variety of reasons, but one area where it has been really strong is providing an intuitive and user-friendly experience for content managers who use it.
Of course, users of Craft CMS can equally have a disability like your website users, so it is important to us that the content management system also considers accessibility. Thankfully, Craft CMS is making really great headway in this area.
Craft has also been recently selected as the new CMS for the World Wide Web Consortium (W3C). W3C is an international community where member organisations, a full-time staff, and the public work together to develop web standards.
Led by web inventor and director Tim Berners-Lee and CEO Jeffrey Jaffe, W3C's mission is to lead the Web to its full potential.
W3C has also devised the Web Content Accessibility Guidelines (WCAG) standards for accessibility, which means they believe Craft is the leading CMS for accessibility, a huge statement and a big deal for those who work with Craft and have websites built in it.
The latest version of Craft features a whole host of new accessibility friendly features and you can read about these on the Craft website. Craft is committed to ongoing work around accessibility and has recently hired a lead accessibility engineer to audit and lead on accessibility improvements.
Useful links
The official guides tend to be very heavy reading, but we thought we would share a couple of links in case you are interested in learning more.
Finally
Accessibility is complicated, but this should not mean it should be avoided.
If you are keen to comply with the law and make the web a better place, then get in touch and we can discuss how we can help you.
You may also like…
User experience: Making it persona-l
Colour accessibility
It's Deaf Awareness week