Google remarketing
Written by Kieran McNeill
Have you ever wondered how and why you are "digitally stalked" by some websites or even some specific products?
This article has been assigned the following categories: Tips,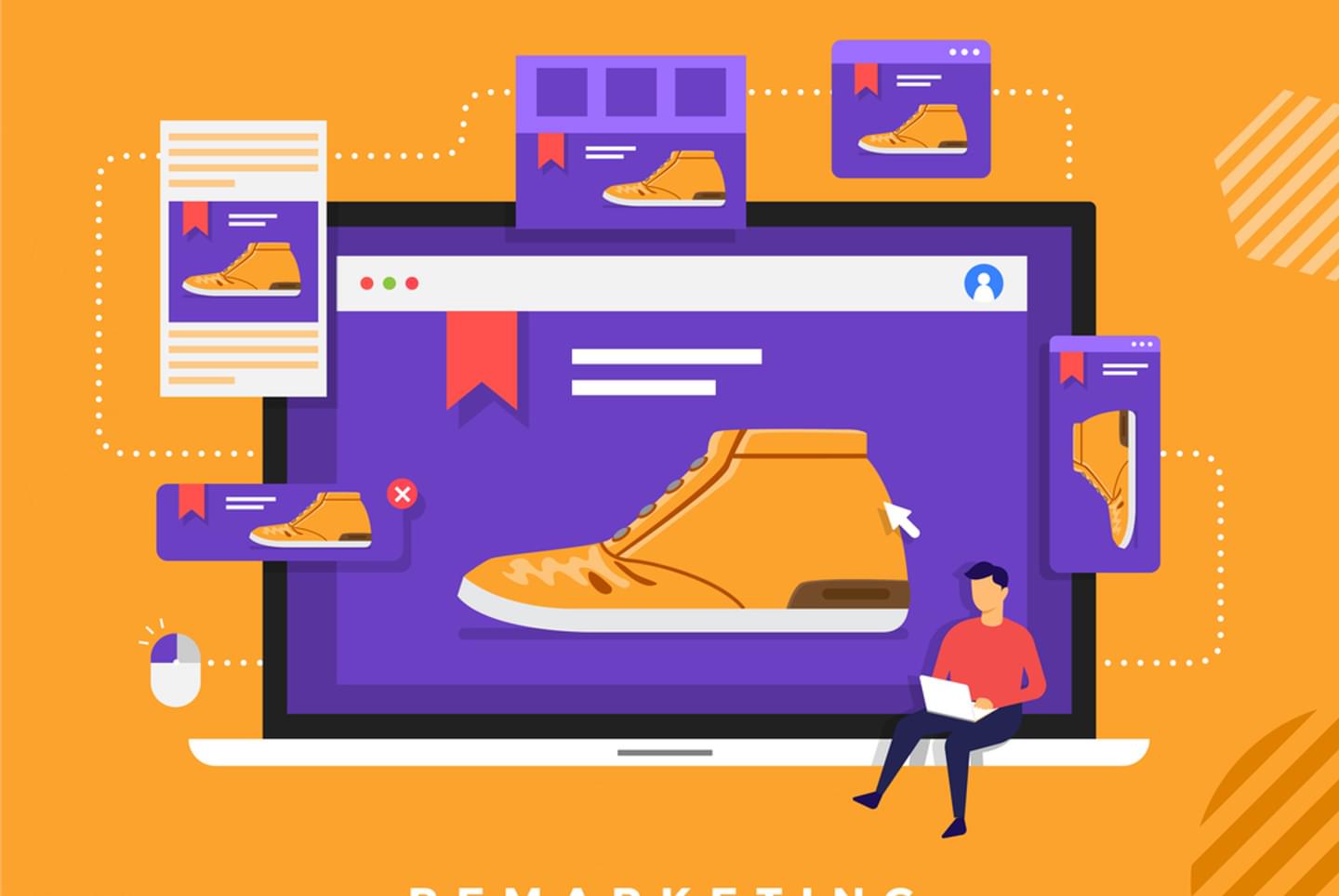 It might be a pair of shoes you took a fleeting glance at, or a new fridge freezer you visually measured up for your kitchen. This type of digital marketing is called remarketing.
You can capture the IP address of visitors to your website and use images, photography and wording to entice them back; you might include product or service offers or even free trials or discounted rate.
Google Display Network
The Google Display Network reaches 90% of people across the internet: this is via the visual banner adverts that are hosted on supported sites.
Cheaper than AdWords
This is a great way to promote your brand for a very low cost, with the additional benefit of reaching out to those who have already expressed an interest in your products or services. It is also significantly cheaper than Google Ads (previously known as Google AdWords).
Also, unlike the search option of Google Ads, you won't appear on a list next to competitors for the audience you are targeting.
Similar audiences on the display network
Google also gives you the option of creating a 'look-a-like audience'. This is an audience of people likely to be interested in the products or services you have on offer based on those who have already interacted with your website or made a purchase or taken a specific action such as downloading an eBook.
A lower click through rate, but a higher conversion rate
You will have lower click through rates - this is completely normal as the industry average is 0.07%, which means that if you have anything over this for a campaign it is performing well. Your conversion rates will be higher because you are targeting those who have already expressed an interest in your brand or product.
Segmenting audiences
If you have specific products or services, you should consider segmenting audiences. For example, if someone is interested in women's shoes you can target them with ads for similar shoes or other products suitable for women.
How to set a remarketing budget
If you are going to try Google remarketing (also known as retargeting), it would be a good idea to start with a small budget and check in regularly to see how it is performing and whether there is an advert or message that is performing particularly well. You should check impressions and clicks; impressions can be a great way to create brand awareness and when someone is finally ready to purchase, the aim is that you will be their preferred choice.
Creative adverts
With the Google Display Network, you can be creative and explore the different messages and calls to action. This type of variety is often called A/B testing and it allows you to figure out if particular words and images resonate with specific audiences. You might have specific offers or seasonal products this is worth bearing in mind when it comes to the creative you decide to use.
Need some help with remarketing?
Here at Scaramanga, we have a great deal of expertise in this type of digital advertising (as well as PPC on Google Ads and social media platforms). If you would like some help setting up or running your campaigns, please give us a ring on 020 3371 3295.
You may also like…
The certainties of being a web developer
7 steps to naming
Checking and clearing sharing data captured by Facebook, Twitter and LinkedIn